Back in May I got my first look at the Facebook Bluetooth Beacon – and since then I have had several of them setup at various locations and have slowly been testing them out. While I was doing that – it seems more and more business owners and marketers out there were invited to try out the Facebook Beacon program as-well and as such I have started getting more and more requests asking for an update to my original video.
Here you all go. Here is my updated look at the Facebook Bluetooth Beacon along with Facebook Place Tips which the beacon works hand-in-hand with. As usual what was supposed to be a quick video turned into a roughly 12-minute discussion touching base on some of the new features of Place Tips, and how the Facebook Beacon works with them.
The key take away from this all would have to be how Facebook introduces the welcome note to users who check-in to a business. It essentially opens up a new marketing avenue for business owners to utilize by promoting something that is directly targeted to visitors who just checked-in. Here's what I mean. By default – you're page's welcome note will look like this:
However you have all the power to change it to something like the following welcome note. Something that entices the user to further interact with your page – which in turn creates an action that is visible across the social network.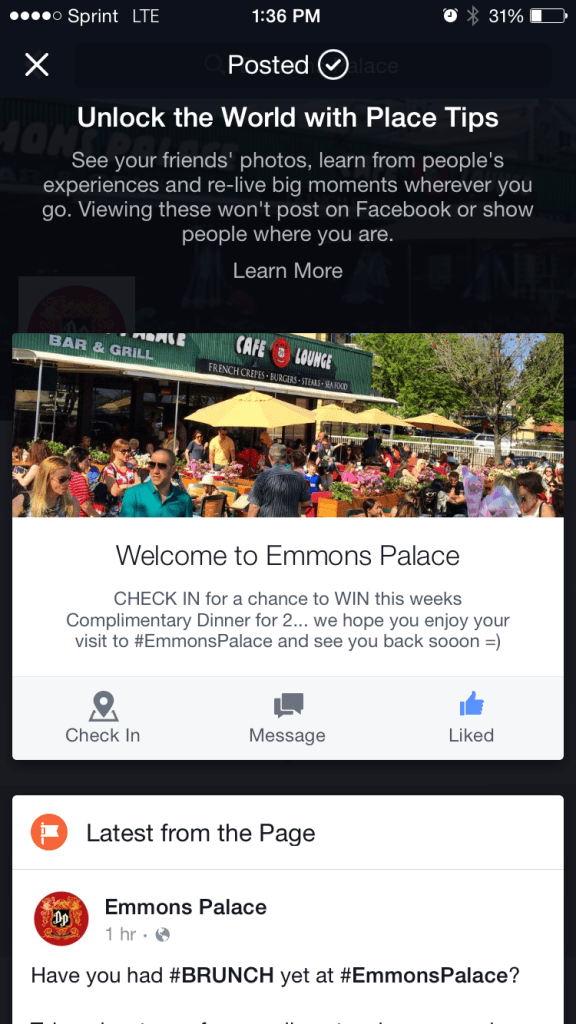 If you've been invited to participate in the Facebook Bluetooth Beacon I urge you to accept and start playing around with Facebook Place Tips and the Bluetooth Beacon yourself. If you find any new features please share them in the comments below.