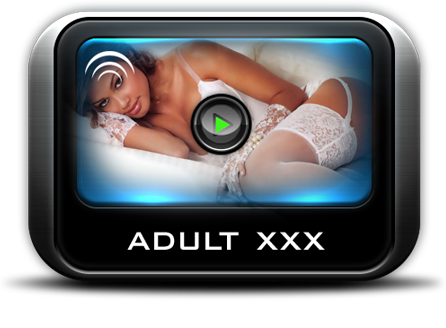 Adult websites. Porn. XXX. However you call it it's still one of the greatest moneymakers on the web. It still gets more traffic than most other web-based industries. So if you're considering starting an adult website, it is certainly no wonder why. With some business acumen, a bit of ethics, and certain knowledge of the law, you can make quite a living in the adult internet industry. In fact if you browse through the Alexa list of top 500 sites, you'll find several hundred of them to be adult websites. As I write this both Apple's and StackOverflow's websites are ranked lower in popularity than a porn site. Similar results can be seen across various other top-site lists. The top 100 recorded by DomainTyper are riddled with adult sites. Clearly the traffic is there.
With that said the focus of this article is the legalities and moral responsibilities of running an adult website — or how to run an adult website without getting yourself in a whole heap of trouble — and there's a lot to it. Before we get started let me just say that none of the following is being preached to you without prior testing. Over the years I have worked behind the scenes on several adult websites and the following article was written with that experience in-mind. So let's get started.
The Law
First thing is first – we need to address the legal side of things and familiarize ourselves with the various regulations and rules surrounding adult websites. Unfortunately laws relating to adult websites are localized, meaning that they vary depending on the town/city, state, or country both you and your audience is in. That can present a huge problem, as you – the webmaster – can only do your best to abide by each of the laws of each locality in which you plan to do business. Fortunately, most all laws in this area are based around a single concept, the understanding of which can help your adult website avoid getting targeted. That concept is: obscenity.
Though obscenity has many different definitions, as it applies to adult websites it refers to such debasements as bestiality, incest, rape, and child pornography. Any site that promotes these items (and doesn't get shut down by the feds) is probably faking. If the booming market in the perverse is simply too much for you to ignore, however, and you decide to dare to host an adult site promoting these elements, just make sure you fake it too. Things do not have to be as they seem.
One test commonly used to determine a site's obscenity, according to law, is the Miller Test, which states that if a website (or periodical, etc.) taken as a whole is found to be entirely lacking in artistic, scientific, literary, or cultural merit, as per the local community's mores, it is deemed "obscene". The best way to avoid your adult site from getting red flagged this way is to include non-adult content somewhere (preferably on more than a few pages) in your site. Think of Playboy, with its articles on politics, economics, and sports. The bonus is, you can use this material to promote your adult site to a broader audience.
Now that we have that out of the way – we need to address one more legal concern. A federal law dictates that all U.S. adult sites must abide by article 18 U.S.C. 2257, which says that records documenting the legal age verification of each model depicted in a manner that is considered sexually explicit must be kept. No models under 18 years of age can appear in such a manner, nor can models over 18 years of age if they are unable to provide copies of sufficient age verification documents.
And this doesn't only apply to models you shoot with your own photographers. This applies to any stock footage you use throughout your website and marketing materials as well. Don't assume that another website with images you'd like to use has done their due diligence. You must always do your own. Just as I make it a point to always keep my own backups of my websites and files, I recommend you keep your own records here.
Finally make sure that you have full permission to use any pictures or videos on your website. You will want to make sure that you comply with the D.M.C.A. Digital Millennium Copyright Act; Trademark laws; and Laws of Publicity. This applies however to any
Moral Obligations
Now that we've got our legal concerns out of the way, we have to deal with our moral obligations. Your website's landing page, or at least the preliminary webpage visitors hit prior to being allowed entry into the adult-content areas of your website should be a "Warning Page" that acts as a disclaimer stating that "this site contains adult material and should not be viewed by anyone under 21 years of age". On this Warning Page it must also clearly state that if viewing adult material is illegal in the state in which your visitors reside then they should not enter your website. There is no law that states you should do this however – so whether or not you do this is ultimately your choice. Think of it like this: if you had children you'd probably prefer they hit some type of warning page first before being exposed to something significantly more graphic than they're used to.
That having been done, you are still not freed from the moral responsibility of keeping minors from seeing the adult content in your site. It just shows that you've put forth the minimal good faith effort to keep them out. I should say here that although Congress has made several runs at requiring age verification on sites that host content considered "Harmful to Minors" they all, including the most recent, have been shot down on First Amendment grounds. This includes the Child Online Protection Act (COPA), which suffered a crushing blow at the hands of the Supreme Court.
So, legally at least, there is no obligation to verify the age of your visitors. That being said, it's still probably a good thing to make sure that adult content does not accidentally land in the hand of minors. So if you wish you can take things a bit further by putting into play an Age Verification System (AVS), which acts as a gateway for visitors wishing to enter your website. There are two types of AVS systems you can utilize. One merely asks the visitor to verify their birthdate in order to determine if they are old enough to browse the website. This one is by far the simplest solution and can be quickly put together with the use of jQuery and cookies.
A more advanced version verifies a visitors age based on their credit card. The logic behind this type of AVS is weak at best — presuming that simply because someone has a credit card in their name, they are probably over 18 — but it's all we've got at the moment. Veratrad has a great platform developed for this you can check out.
Where Can I Host My Adult Website?
So we've covered our laws, we've figured out what we're going to do to try to minimize the chance of minors browsing our adult website. Now where can we host our site? See with an adult website it's not as simple as going out there and grabbing the first 1&1 sale that comes your way. You're hosting a certain type of content that not every hosting provider will allow on their servers. The bigger problem here is that most of them won't advertise it if they do – and most won't advertise that they do not. What you're stuck doing is digging through the various Terms Of Use Policies, and Acceptable Use Agreements to determine whether or not you're adult website will be safely hosted. For example, 1&1 states the following within their TOS:
You agree and warrant that Your Data shall not violate any Laws concerning obscenity and shall not contain or link to any pornography, or depictions of bestiality, rape, sexual assault, violence, torture or disfigurement, or other content deemed objectionable by 1&1, in its sole discretion.
Getting that out of the way you have one more concern when choosing your hosting provider. If you choose to offer streaming video from your own server you'll want to make sure that your hosting provider supports streaming video. For example GoDaddy does support most adult websites however doesn't support streaming video on any of their shared hosting platforms. If you are merely embedding video that is streamed from a different source however this will be of no matter to you.
At the time of writing this post (July 2014) Arvixe seems to have a great offering out there tailored specifically to hosting an adult video website – and are backed by quiet alot of recommendations on WebHostingTalk. For an alternative option you can also check out NakedHosting and CertifiedHosting.
Now What? Will Google Adsense Work?
No. The AdSense network is considered family-safe, which means that you aren't permitted to place Google Adsense advertisements on websites which contain pornography, adult, or mature content. Let me make it even simpler. If you aren't sure if you're 7-year old niece should be looking at this website – it doesn't fit the Google Adsense guidelines.
So what's left? Well there are plenty of advertising methods left. If you're comfortable with the PPC model of Google Adsense take a look at Adult AdWorld, AdultSense and Adultising. If you do some quick searches you will find there are also plenty of opportunities in affiliate marketing and networking within the adult website industry. Take a look around and you'll be well on your way to turning this into a profitable venture for yourself.