We have spent years discussing various online marketing methods, and I have always preached about the importance of going outside the box when coming up with your marketing campaigns – and all of this outside the box thinking has led me to the introduction of promotional products into almost all of the marketing campaigns I work on. As surprising as it may sound, physical products are sometimes the best things to mix into your digital marketing campaigns. Let me show you how.
Promotional products go a long way towards helping to establish brand presence and awareness, and can be a great way to attract new leads and increase your audience – especially when these promotional products are tied-in with a strong online marketing campaign.
But Mike, how is giving away free things going to help my business!? Ah – probably the most popular question I get asked when I mention giving something away. The answer is easier done with an example.
The Example
Let's pretend we own a bagel store and we want to increase our local communities awareness about our bagel store. We've been around for 6+ months now, and we have done our due diligence in creating our social media profiles and a basic website. Now we want make sure that everybody really knows about us. A great way that we can go ahead and get our name out there while also giving something back to our loyal customers and patrons happens to be with promotional products! Chances are if you run a bagel shop you also serve coffee, tea or hot cocoa. Furthermore a big part of your clientele takes their order to go, it's just the nature of your business.
So that means that our customers would really benefit from a travel coffee mug, and we would greatly benefit from having our customers walking around with custom branded travel mugs that feature our store name and some attractive photos of our baked creations! However to really get the most out of promotional products – we aren't just going to give away these travel mugs to everyone. We will run an online marketing campaign where we will ask people to upload a photo of their favorite bagel/sandwich/cupcake from our shop & tag us in the photo for their chance to win.
So now our custom travel mug that cost us $2.50 has generated a significant online buzz as people upload and tag us in their photos. Our social media audience is growing as friends of friends see our tag and like/follow our accounts.  We have successfully obtained user-generated-content which we can utilize throughout our future marketing campaigns. Plus the winners from our campaign; which we can run monthly, or every 2 weeks; are walking around with advertisements of our business!
Sample Products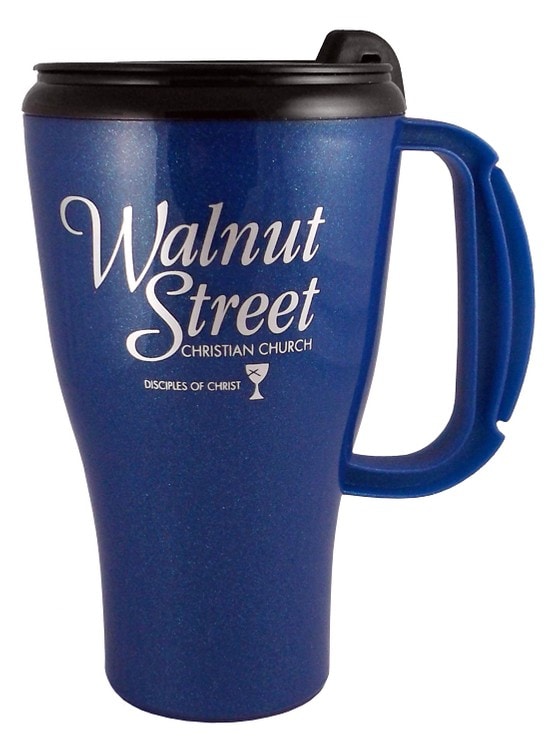 16 oz. "Omega" Travel Mug
#A16-M-MX71
More Details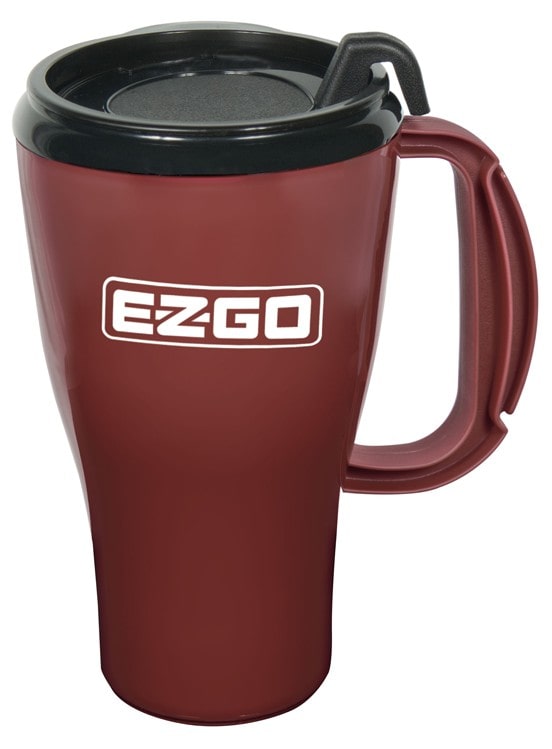 Omega Mug
#H12-S-MX71
More Details
This same method can be applied to dozens of different businesses in countless of different ways. Even a doctor's office can give away a magnet calendar or a magnifying glass once a week to a random subscriber of their email list. The trick here is to take advantage of that email list by sending a request for a new patient review or a referral every once in awhile.
As always leave any questions or thoughts you have in the comments section below. If you need help formulating an online marketing campaign and/or sourcing promotional products feel free to email me here.