Facebook has just rolled out a brand new tool designed to allow not-for-profits to raise funds for a campaign without pushing users off to their own landing pages or donation forms. The new tool, called Fundraisers, adds a dedicated page where a non-profit can share their campaign mission statement, rally support, and collect donations.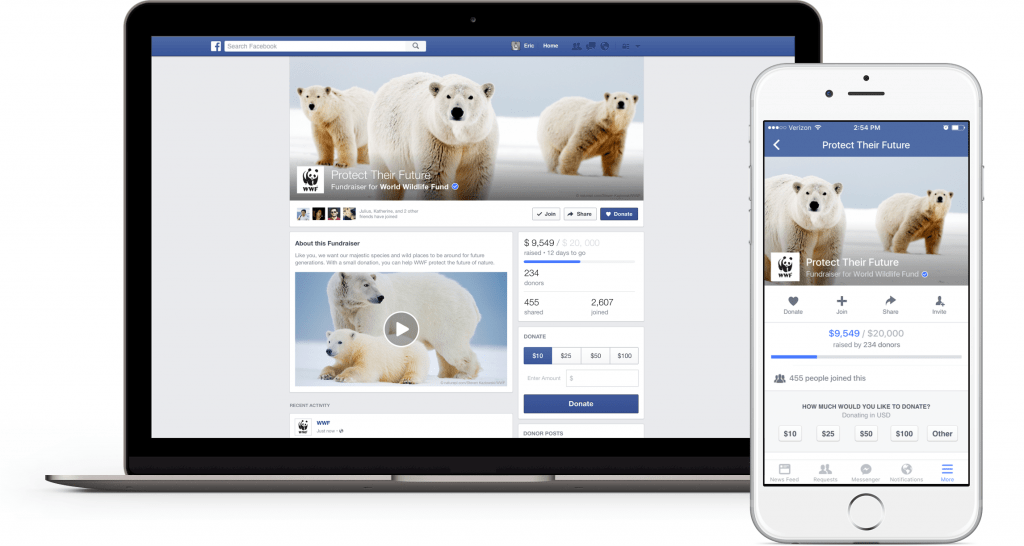 People raise money for disaster relief, they search for missing children, and they bring attention to the issues they care about. We've seen from our community that when people take action, lives are changed. We know we can do more to enable these connections.
Apart from merely creating a designated page for various campaigns, the new Fundraiser tool also adds a simple donate button to all campaign shares. Once a user clicks 'Donate Now' he or she can choose the amount they wish to contribute and enter the necessary payment information to immediately send their donation – all without ever leaving their Facebook newsfeed. Hopefully an easier donation process will mean more donations.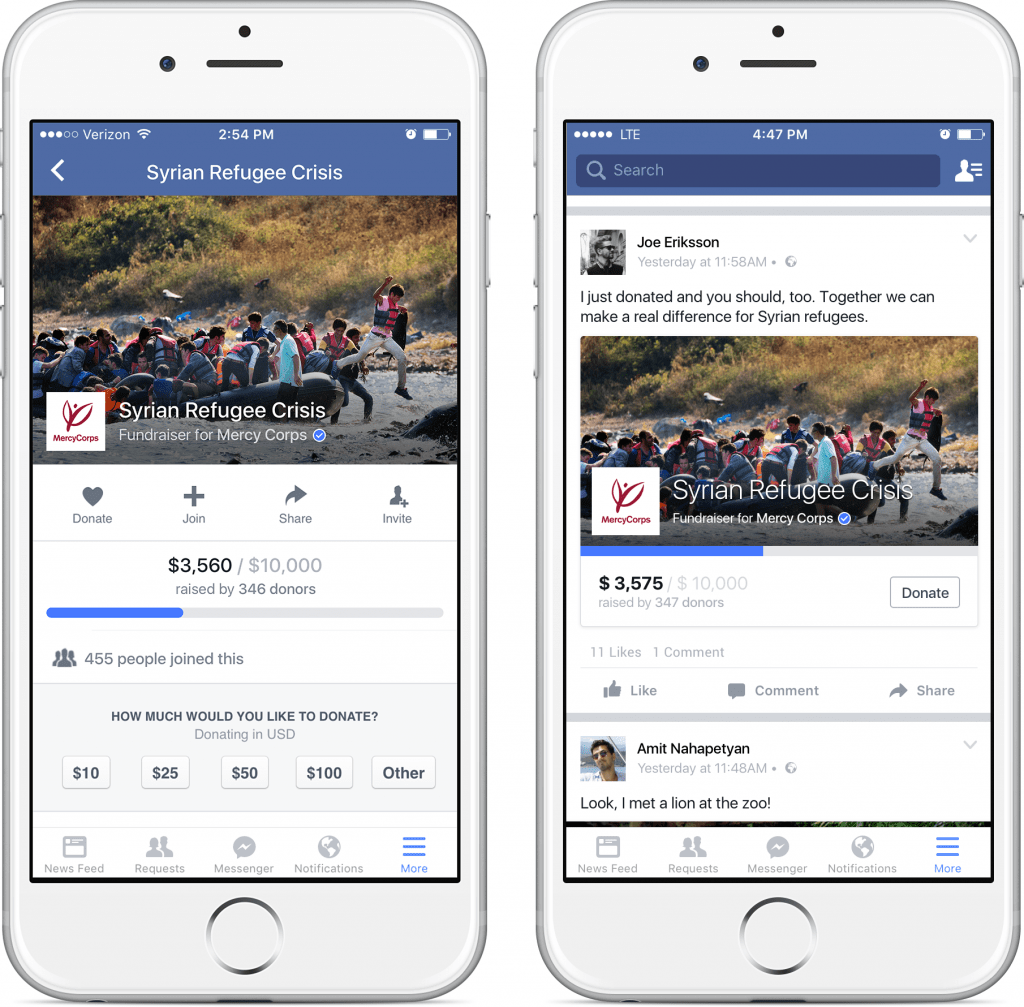 Currently the Fundraisers tool is still in test mode, however any non-profits that want to be be the first to use the new functionality should sign-up here.