Back in January when Microsoft released their Windows 10 preview they also showcased Project Spartan – a new browser which will ship with Windows 10. If you haven't played with the Windows 10 preview build – Spartan is much more than just an update to Internet Explorer. Spartan uses a brand new rendering engine, is built upon brand new code, has a ton of new features, and looks damn nice.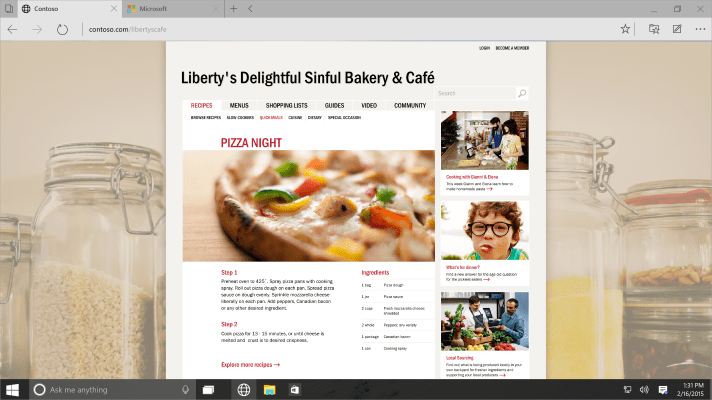 So where does all of this Project Spartan stuff leave Internet Explorer? The browser most of us love to hate? The browser that Microsoft themselves said sucks? Chris Capossela confirmed yesterday at the Microsoft Convergence conference that Internet Explorer is on it's way out with Project Spartan being the new primary way that Windows 10 users will access the web.
"We're now researching what the new brand, or the new name, for our browser should be in Windows 10. We'll continue to have Internet Explorer, but we'll also have a new browser called Project Spartan, which is codenamed Project Spartan. We have to name the thing."
As of right now Internet Explorer will remain on most versions of Windows 10 for enterprise compatibility however for how long is questionable. Eventually I'm sure Project Spartan will be able to fully takeover any need for Internet Explorer.
Truth be told this new branding change makes sense. Internet Explorer was a huge fail. It's embraced the top spots amongst a slew of Worst Tech/Top Tech Fail lists. It's hated by a rather large portion of the web development community. Microsoft themselves has admitted on several occassions how much of a fail Internet Explorer was. Changing to a new brand after all of this just makes sense.
As the above quote mentions there isn't a set name for the new brand yet – however Capossela did mention that current market research shows that Chrome users find a name with the word Microsoft in it more appealing – which tells us 2 things. Firstly – Project Spartan will probably end up having Microsoft in the name. Secondly Microsoft is directly targeting Chrome users with their new browser brand – something else that also makes sense considering that Microsoft surely want's back the users it has lost over the years to Google Chrome.