Last week Google launched a brand-spankin new design for Google+, and all everyone seems to actually care about is the fact that business reviews have been removed.
Reviews will no longer be shown on Google+ Pages in the new Google+ design. Reviews are still accessible on Google Search and Maps which have always been the primary way that users find business reviews.
I can understand why there was so much concern initially – but I think that everyone needs to look at this a bit closer. First off, and most importantly, business reviews are not gone completely – they will still be shown in local search results, Google Maps, Knowledge Graph, and Local Finder. The only place they will no longer show up is on Google+ pages – and I think there's a good reason for that. I doubt that anyone browsing through Google+ pages is there for business reviews.
Let's think about it. When you search for a restaurant because you want to know how good/bad it is – what do you do? You run a search for that business name – and this is precisely where those reviews will be shown to you. When you're driving and you want to see what's good to eat around you – you don't open up Google+, you open up Google Maps – and once again those reviews are right there for your reading pleasure.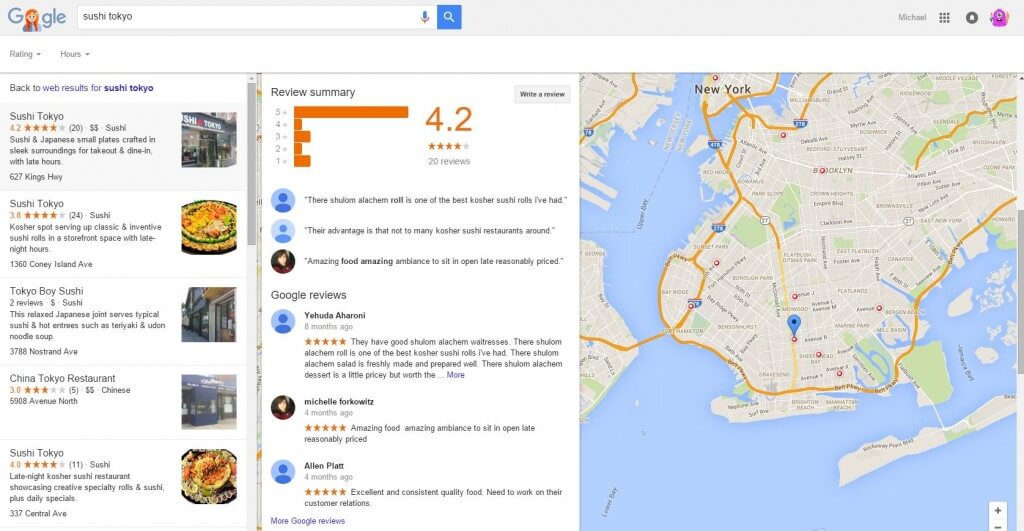 So – let's all relax a little. I understand that local businesses and SEOs are worried about this change – but I don't think it's really that big of a deal. Use your Google+ page to communicate and connect with your followers.