Google announced a name change today to their almost decade old Google Webmaster Tools platform, renaming it to Google Search Console in an attempt to broaden the target audience. Google doesn't want to limit the audience behind Webmaster Tools/Search Console to solely webmasters – they want small business owners, bloggers, designers, and essentially everyone to make use of the tools and statistics that their tools provide. As such Google decided to rename Google Webmaster Tools to Google Search Console.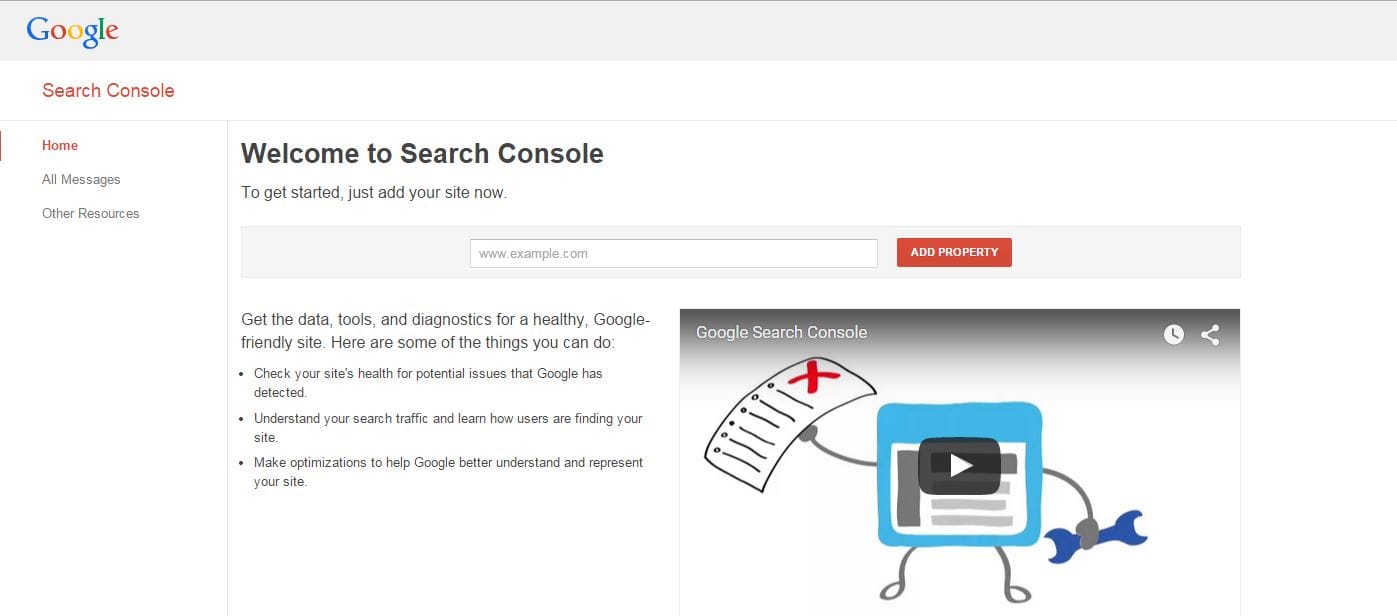 We're looking forward to an exciting future with Google Search Console, and hope to see users of all types—including webmasters—drop by and use our service to diagnose and improve the visibility of their content in search.
Google even went ahead and created a short-url for Google Search Console, accessible via http://g.co/SearchConsole – however that still redirects you to https://www.google.com/webmasters/tools/.