When it comes to showing related posts on your blog there are plenty of services out there that currently do the job – however Google thinks there's room for one more. As such Google announced on their Inside Adsense blog Matched Content – Google's own content recommendation tool developed specifically for Adsense publishers.
Matched content generates contextually relevant and personalized article recommendations from the pages on your website.
Here's what it's intended to look like: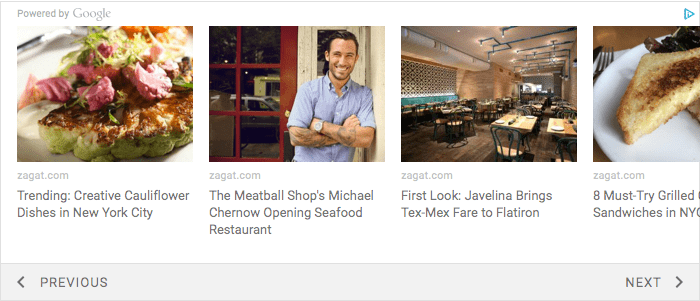 If you want to give this a go on your site you'll first need to make sure you're website qualifies. To check this simply login to your AdSense account and head on over to Site Management within Settings > Account and check for the Matched Content column. This will show if you've been approved or not. If you have been you'll see the option to create Matched Content units under the My Ads tab within your AdSense account.
If you're using the new Matched Content from Google AdSense let me know your thoughts in the comments below.