Earlier this week Zineb Ait Bahajji of Google announced the launch of a new report titled Search Analytics which has been made available to a random sample of users. Luckily I was within that random sample, so I've been playing around with the new report these past couple of days. So, what is it exactly? The Search Analytics report gives a pretty neat breakdown of your websites clicks, impressions, and position metrics within Google Search.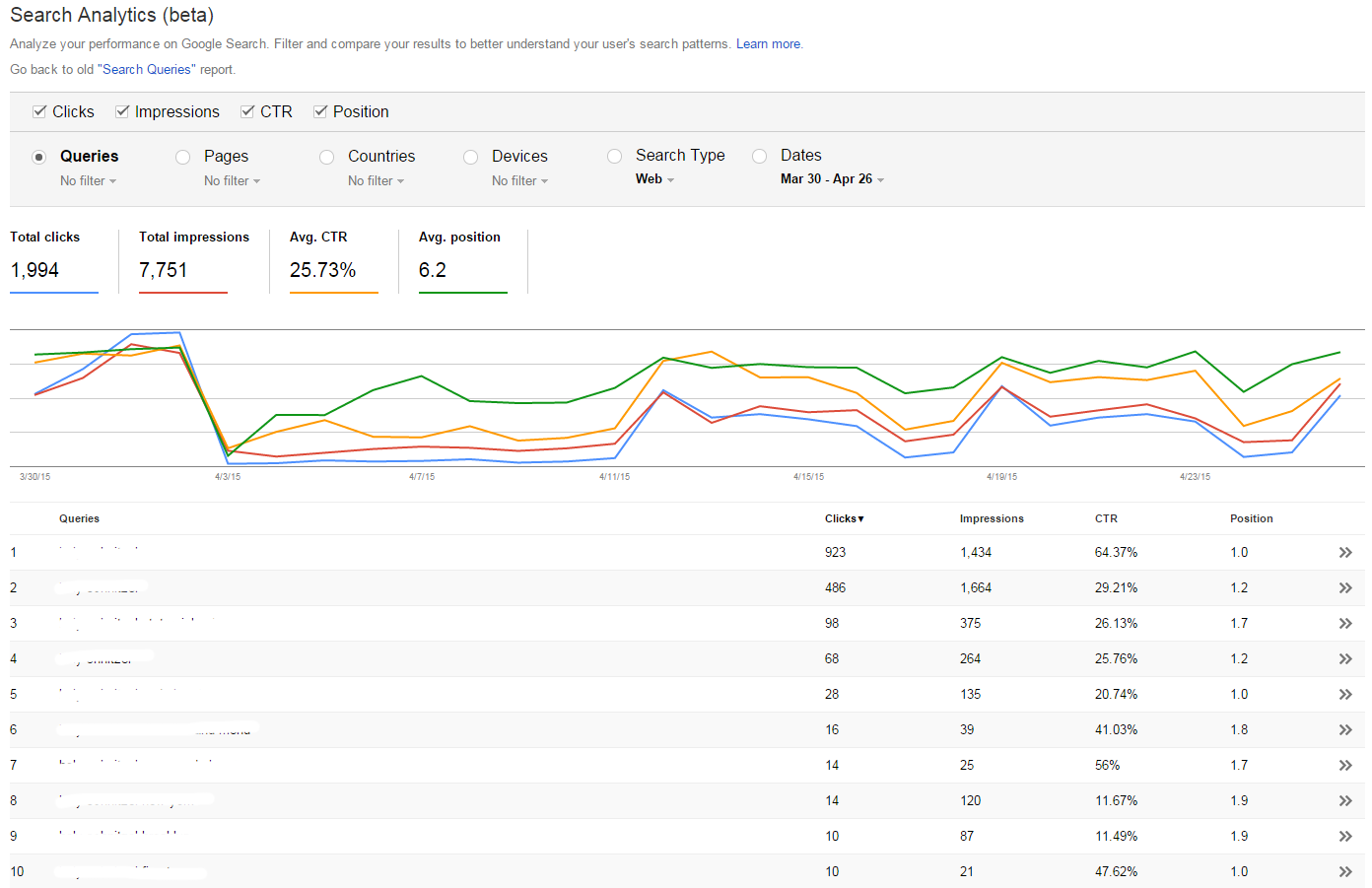 You can further sort this data into some even more interesting stats. For example select the Devices filter and you can see your websites search popularity across Desktop, Mobile & Tablet devices along with your average ranking position. Just because your website ranks within the top 5 for desktop users doesn't mean it's ranking in the same place for mobile users – especially following the mobile ranking algorithm change.
For media-focused websites you can now also see how your website is performing on image & video search; and of-course you can filter this data even further into specific date ranges. Do take note however that as of the time of this post the report has less than 90 days of data.
For now the Search Analytics report is in beta, and as previously stated it's only been rolled out to a random number of users. To see if you are part of that group, head on over to Google Webmaster Tools and check if the Search Queries report was replaced by Search Analytics. If it has – let me know you're thoughts in the comments below.