Domain Services
---
When it comes to domain names there's ALOT more to them than just registering a .COM and calling it a day. You can use a free DNS provider to access your own computer from anywhere you want. Or register a free domain name for your website. Or maybe pick up a free subdomain for your media server. Whatever you're need is – this is the place to find it.
Free Webmaster Resources: Domain Services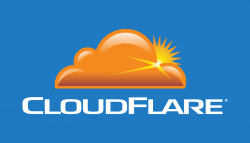 Powering more than 35% of managed DNS domains, CloudFlare runs one of the largest authoritative DNS networks in the world. Plus it's totally free. PLUS it comes with an entire slew of performance and security features. CloudFlare's global Anycast network powers our DNS and other services, serving 43 billion DNS queries per day, and growing. More …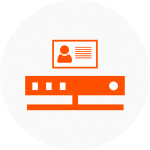 Namecheap offers FreeDNS, their advanced DNS hosting service, for people whose registrars don't provide DNS hosting with domain registration. Namecheap's FreeDNS supports A/AAAA/CNAME/NS/MX//TXT/SRV DNS record types. It also provides DNS updates with DynamicDNS option. Email/URL forwarding and DynamicDNS are also included free of charge.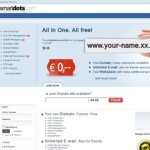 SmartDots offers several free domain names, each of which come with Full DNS management, 300MB of hosting space, no bandwidth limits, an email and an ftp account, along with full PHP + MySQL support with the hosting. This is as full-featured as it gets really.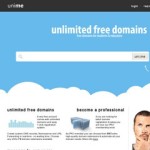 .UNI.ME, a fairly new provider who launched in December 2011, is partnered with Microsoft to offer free domain names to students and educators. Members can register unlimited domain names per account – and the domains are set to never expire.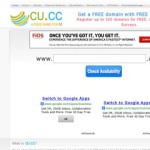 .CU.CC is another full featured free domain provider – offering full DNS service with MX, CNAME, A and SOA records. Furthermore they allow you to register up to 5 domain names per account. The interface is very simple and straightforward – and resembles most other free domain name providers. .CU.CC does however offer a ticket based support …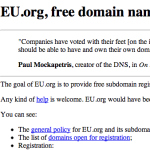 EU.ORG is one of free domain pioneers. Present since 1995, their free sub domain is intended for everyone, who cannot buy their own domain. Various county-code and functional sub domains are available. EU.ORG domain registration procedure seems a little challenging at first, but is actually really simple and fully automated. First you register an Administrative handle (yourself), and …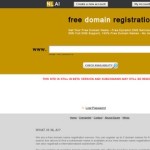 NL.AI is a free domain name registration service. You can register up to 5 domain names for free. All domain names come with a free DNS service with full MX, CNAME, A, SOA, TXT and AAAA records. Now also prosible to use subdomains with Google Apps or Microsoft Live.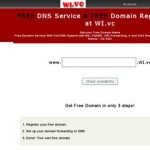 Free Dynamic Service With Full DNS Support with MX, CNAME, URL Forwarding, A and SOA Records. 100% Free Subdomain Names – No Ads!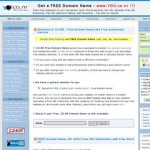 .CO.NR is a great free domain name service with tons of features. They are completely ad-free with quick and simple integration with Google Webmaster Tools and Yahoo Site Explorer. They support URL forwarding, as well as Path forwarding – meaning yourwebsite.co.nr/folder will automatically redirect to angelfire.com/users/~yourwebsite/folder.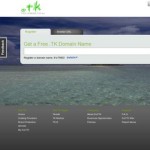 DotTK offers free .tk domain names, as well as paid .tk domain names ($6.95/year). The free domain's come with a twist though –  a Free .TK Domain automatically expires when it does not receive the required minimum of 25 unique visitors during the previous 90 day period. DotTK supports frame redirects, and also allows you …