Online Tools & Generators
---
The following collection of online tools and generators are here to help make your everyday tasks as a webmaster that much more easier. They range from layout generators, to script generators, and SEO programs. The beauty of them all are that they are completely free; and all web-based – so no downloading and installing of anything on your local computer, and you can make use of them from anywhere!
Free Webmaster Resources: Online Tools & Generators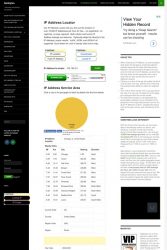 The Geobytes IP Address Locator lets you find out the location of almost any IP address. In-fact they have an API that let's you locate up to 16,000 IP Addresses per hour for free – no registration, no captchas, no keys required!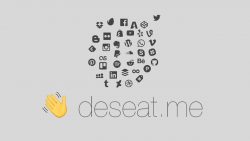 Delete all profiles and user accounts associated with your Google account! Deseat.me gives you a list of all the accounts and services you have ever created an account for – complete with direct links to their delete page, and instructions on how to delete your account for good.

Coolers is a super fast and easy to use color scheme generator. You generate colors by pressing the space bar. When pressed, it generates you a color scheme of 5 colors. You can lock the colors you like by simply clicking on the column with the specific color. You can also change the color by …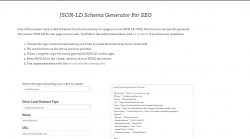 The free JSON-LD Schema Generator by Jason Hall lets you quickly generate the proper JSON-LD syntax to add Schema structured markup to your page. You just fill out a couple of form fields, provide your data, and everything you need is generated for you. Just copy/paste the generated code into the section of your website. …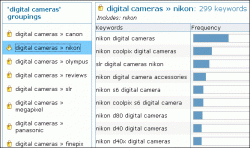 The WordStream Free Niche Keyword Finder takes the keyword search concept a step further, helping you to get structured keyword suggestions rather than a disorganized list. Just enter a keyword to find your most relevant and profitable keyword niches for your Internet marketing efforts.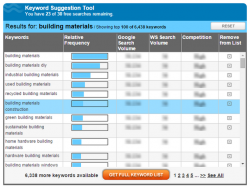 The Free Keyword Tool by WordStream is one of the most comprehensive online SEO keyword suggestion tool available – with an aggregated database containing over 1 billion unique keywords, representing over a trillion search queries, and hundreds of millions of related terms from diverse keyword sources.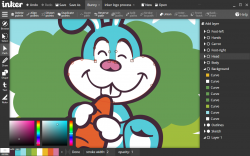 Inker is a free vector graphics editor designed to simplify sketch inking, logotype, comics, tribal or any other digital drawing. The app supports drawing freehand shapes, rectangles or ellipses, and adding text. A Path tool displays the points making up each object, and allows them to be tweaked. You can add more points, drag them to …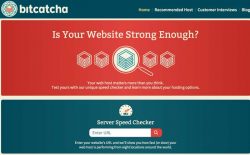 Bitcatcha offers a quick and easy way to test your websites server response times from 8 different locations around the world. Furthermore your results are also compared to the top 10,000 Alexa ranked websites – so you can see how your website stacks up.

The FreeSitemapGenerator.com webmater tool creates a sitemap as defined by Google for your site. Simply enter the url of your website(s) – and the online generator will create the necessary files for you. Free accounts can scan for up-to 5000 pages – which can be increased to 25,000 by upgrading to a paid premium account. …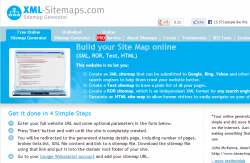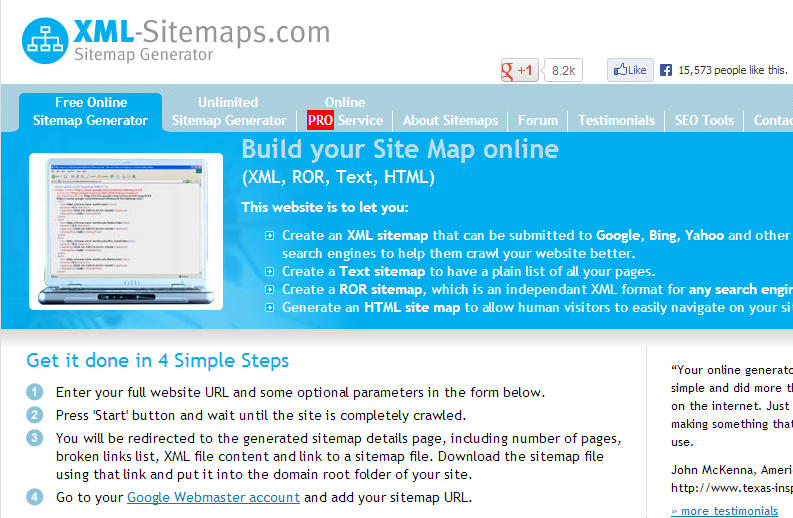 XML-Sitemaps.com is Free Online Sitemap Generator. This online tool will help you create an XML sitemap that you can submit to search engines, text sitemaps, ROR sitemaps. Furthermore XML-Sitemaps.com also generates HTML sitemaps – which are a great way to let your users get a birds-eye-view of your website and all of it's content.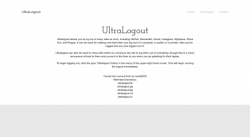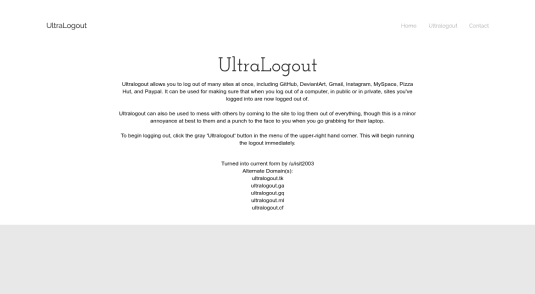 Ultralogout allows you to log out of many sites at once, including GitHub, DeviantArt, Gmail, Instagram, MySpace, Pizza Hut, and Paypal. It can be used for making sure that when you log out of a computer, in public or in private, sites you've logged into are now logged out of.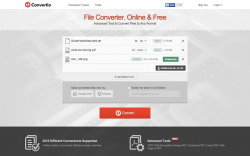 Convertio offers a free online file conversion supporting 2200 different conversion types!  However Convertio takes things a step further, offering support for Dropbox or Google Drive – meaning you can start a conversion, leave, and wait for the file to appear in you're cloud storage. Convertio also offers a dedicated Google Chrome app to let …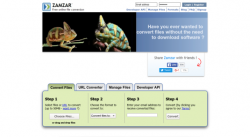 Zamzar offers a free online converter for most files under 100mb in size. Most conversions occur in under 10 minutes, plus Zamzar supports over 1200 different conversions, such as: PDF to Word | PDF to Excel | FLAC to MP3 | DOC to PDF | EPUB to PDF | MP4 to MP3 |M4A to MP3 …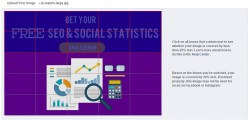 If you received a warning about text in your ad image, your ad image likely includes more than 20% text (including logos and slogans). To keep ads as high quality and engaging as possible, Facebook general Advertising Policies state that ads may not include more than 20% text in the image. The Facebook Grid Tool lets …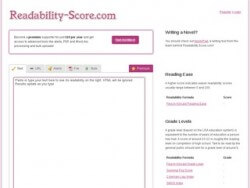 The Readability-Score.com website offers a phenomenal way to determine the readability of any of your content via several different readability formulas: Flesch-Kincaid Grade Level Gunning-Fog Score Coleman-Liau Index SMOG Index Automated Readability Index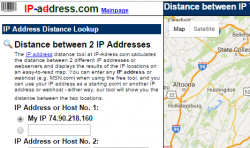 The IP address distance tool at IP-Adress.com calculates the distance between 2 different IP addresses or webservers and displays the results of the IP locations on an easy-to-read map. You can enter any IP address or webhost (e.g. MSN.com) when using the free tool, and you can use your IP address as a starting point …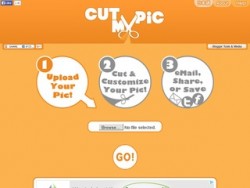 CutMyPic offers a great online interface allowing you to easily crop and customize any photo or image. Simply upload your image, crop it as you wish, customize it by adding rounded corners or a shadow, and you're done. A great alternative to booting up Photoshop.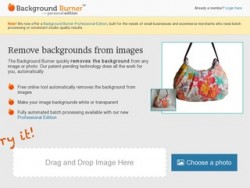 The Background Burner quickly removes the background from any image or photo that you upload to it. This allows you to quickly and easily make your images transparent. Background Burner offers to take things a step further though. Once Background Burner eliminates the background – you can add one of your own choosing and start …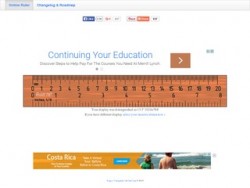 iRuler offers a simple online ruler that adapts to most monitor dimensions. A quick and effective way to get a ruler when you need it, without running to the local office supply store.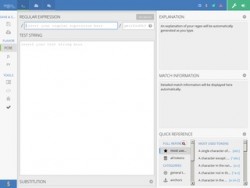 Regex101 offers an online tool for debugging regular expressions for PHP, Javascript, Python, and PCRE. It's powered by a great community, and offers real time explanation, error detection and highlighting.