FTP
---
Free Webmaster Resources: FTP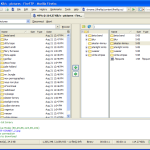 FireFTP is a free, secure, cross-platform FTP/SFTP client for Mozilla Firefox which provides easy and intuitive access to FTP/SFTP servers. Launch it from the Tools > Web Developer menu (you can add it to your toolbar if you prefer) and FireFTP displays a very familiar FTP client-type interface; local file browser on the left, remote …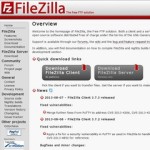 FileZilla is a cross-platform graphical FTP, FTPS and SFTP client a lot of features, supporting Windows, Linux, Mac OS X and more. FileZilla Server is a reliable FTP server for Windows.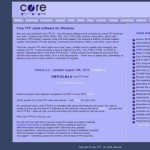 This free, secure FTP client gives you a fast, easy, reliable way to update and maintain your website via FTP. It also provides a secure method (via SSL, TLS, FTPS, HTTPS, or SFTP) to upload / download files to and from FTP servers. Check out the list of features and you'll find almost every feature …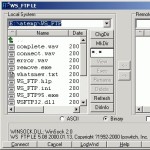 Many may call this out-dated – however the old versions of WS_FTP LE are still my favorite FTP clients to use. They have a tiny footprint, they are VERY simple to ease. It does everything you need it to do, and nothing you don't!