Graphic Design
---
Free Webmaster Resources: Graphic Design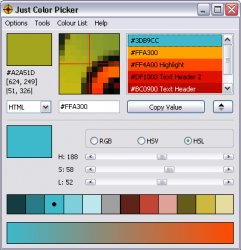 Just Color Picker is a freeware Windows & Mac graphic design tool which lets you easily capture colors from anywhere on your screen and combine them with their ideal shades and color combinations. Most widely-used formats of colour codes: HTML, RGB, HEX, HSB/HSV, HSL, CMYK and Delphi. Averaged colour sampling for easy handling of colour …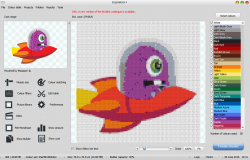 Legoaizer creates LEGO® brick mosaics and is capable to create perfect color matches with every possible combination of colors and sizes. Several high-accuracy color matching engines are used, including color and black & white dithering, and the Mosaizer Pro color matching engine. Even from a close distance the beautiful photograph can be seen, no need to …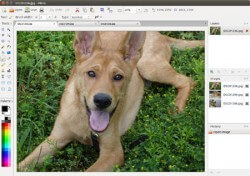 Pinta is an open-source, cross-platform bitmap image drawing and editing program inspired by Paint.NET. Pinta includes over 35 adjustments and effects for tweaking your images, along with all of the basic tools and features you will need to successfully work on you're graphics.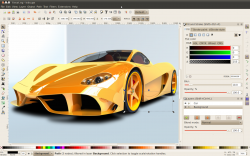 Inkscape is professional quality vector graphics software which runs on Windows, Mac OS X and GNU/Linux. It is used by design professionals and hobbyists worldwide, for creating a wide variety of graphics such as illustrations, icons, logos, diagrams, maps and web graphics. Inkscape uses the W3C open standard SVG (Scalable Vector Graphics) as its native …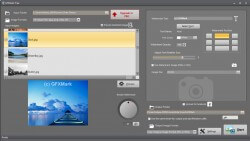 GFXMark is a Free Image Watermark Software for Windows with which you can Watermark your photos or images to protect your work on the Internet. GFXMark is the world first watermark software with intelligent Brightness-Aware Watermark Color and Brightness-Aware Watermark Opacity, with this feature your watermarked photos will always look good and have a visible watermark …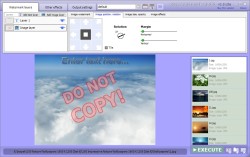 Easy Watermark Studio Lite is a great tool for adding custom text and image watermarks to your pictures. You get to add a plain text caption to your image; set the font, size, alignment, colour (with a gradient option, and a choice of four gradient directions), position, rotation, opacity and more. You're not restricted to one watermark, either. Easy …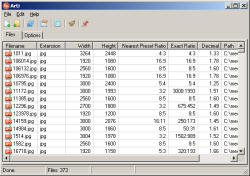 Small application that lists aspect ratios for images. Exact ratios are listed in addition to a nearest match ratio based on a configurable preset list.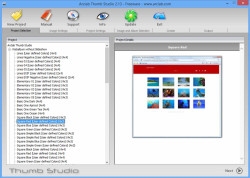 Thumb Studio is an easy to use image gallery, thumbnail, slideshow and web photo album creator for everyone. Its also an image converter, which allows you to create 3 different image sizes at once. The program contains several drafts and pre-defined styles for slideshows and web albums. All attributes can be customized: image size, rows, …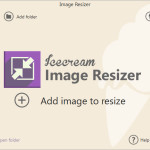 IceCream Image Resizer is a free application designed for quick and convenient image resize. The program supports all major graphic formats such as JPEG, JPG, PNG and TIFF. Set the desired width and height values manually or by using presets while keeping original aspect ratio if needed. With IceCream Image Resizer you can quickly add multiple …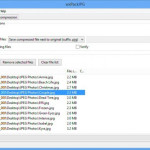 wxPackJPG builds upon packJPGlib to losslessly compress JPEG image files by about 20%. It can be used to archive JPEG images. It features a nice GUI, multithreading, multiplatform capability and offers a portable version which does not store anything in the Windows registry or in .ini files. Main features of wxPackJPG: It losslessly compresses JPEG image …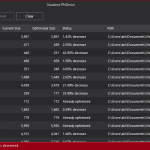 PNGmini is a simple free tool which rewrites PNG files to reduce their size, without losing any image quality. The program looks great. There's a sleek, black interface; red status bar and highlighting; menus slide out smoothly, while flat buttons carry out its main actions. The problem here, though, is there really aren't that many actions. …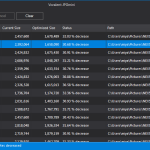 JPGmini is a simple free tool which can reduce the size of JPEG files, without any loss in image quality. The program is very straightforward to use. Drag and drop your source images onto the JPGmini window, click "Optimize", and watch. JPGmini will process and rewrite each file in turn, displaying exactly how much space you've …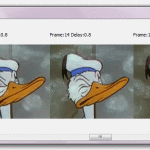 GifCam is a screen recorder which exports its results as an animated GIF, very convenient when you need to produce small, short clips to be played anywhere (a software tutorial on a website, say). The program has a transparent work area, making it very easy to define exactly what you'd like to capture: just move …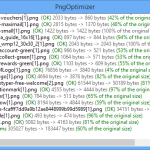 Save an image as a PNG file and you can be sure it'll be compressed to a significant degree — but there could be scope for reducing the file size even further. You don't have to resize the image, cut the number of colors or do anything to affect image quality, either. It's just a …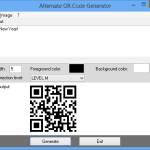 Alternate QR Code Generator is an extremely simple tool which can quickly produce codes with its default settings, but also provides enough tweaks to cope with a range of different situations.
The IExif is a BHO add-on, compatible with Internet Explorer version 7, 8, 9 and 10. It searches web page for photos, taken by digital cameras and extracts the EXIF data if it is available. It uses the browser's tooltip window to show collected data, when user moves the mouse pointer to the photo image.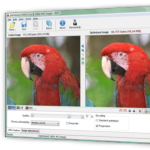 RIOT – the Radical Image Optimization Tool – is a free utility that will quickly cut your online graphics down to size, speeding up your website, reducing your bandwidth requirements, and maybe even saving you money. A new Full Auto Mode introduced in RIO 0.5 means the program is very simple to use. Just drag and …