Misc.
---
Free Webmaster Resources: Misc.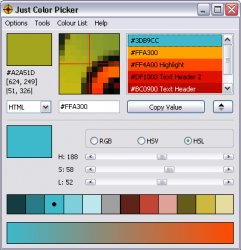 Just Color Picker is a freeware Windows & Mac graphic design tool which lets you easily capture colors from anywhere on your screen and combine them with their ideal shades and color combinations. Most widely-used formats of colour codes: HTML, RGB, HEX, HSB/HSV, HSL, CMYK and Delphi. Averaged colour sampling for easy handling of colour …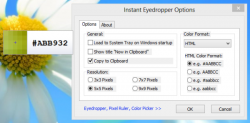 Instant Eyedropper is a free color detection tool for webmasters that will identify and automatically paste to the clipboard the HTML color code of any pixel on the screen with just a single mouse click. The Instant Eyedropper sits in your task bar, and activates with a single click. Currently Instant Eyedropper supports the following color …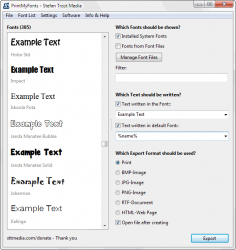 PrintMyFonts makes it possible to list all of your installed fonts as well as fonts from your hard drive or disk – giving you an easy way to look at all of your available fonts and pick the ideal one for your project. You can display any sentence or single character written in the fonts of your …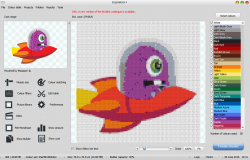 Legoaizer creates LEGO® brick mosaics and is capable to create perfect color matches with every possible combination of colors and sizes. Several high-accuracy color matching engines are used, including color and black & white dithering, and the Mosaizer Pro color matching engine. Even from a close distance the beautiful photograph can be seen, no need to …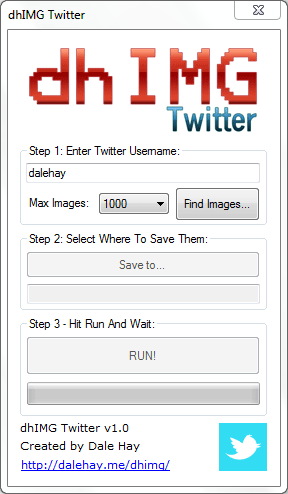 dhIMG Twitter is a free program that works on pretty much any computer running Microsoft Windows and allows you to download the images from a Twitter profile easily. This tool can be extremely handy if you are wanting to backup your Twitter profile and don't wish to save every image manually.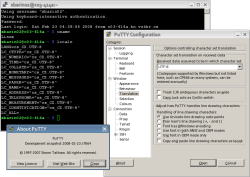 PuTTY is probably one of the most recommended Telnet and SSH clients for Windows and Unix platforms. The first beta came out back in January of 1999 and since then it's been a staple tool for any webmaster. It supports several network protocols, including SCP, SSH, Telnet, rlogin, and raw socket connection. It can also …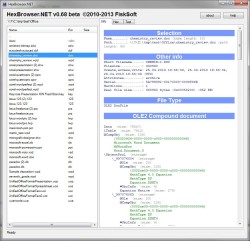 HexBrowser is a free tool that identifies file types for files that don't make their file type known. It does not care about the file extension, but opens each file to look for signatures inside, so it can determine the exact type of a file. It currently recognizes more than 1000 different file formats. HexBrowser shows …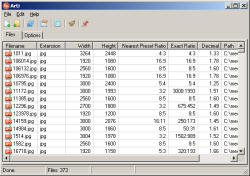 Small application that lists aspect ratios for images. Exact ratios are listed in addition to a nearest match ratio based on a configurable preset list.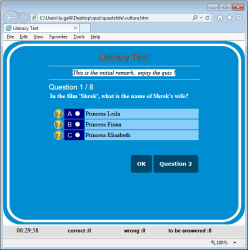 QuizFaber is a free application which will allow you to create easily and rapidly multimedia quizzes in HTML with a JavaScript, embedded in the HTML page. The HTML pages can be personalized in many ways: one can choose a new background color for the text of the answers, set a background image and sound that will …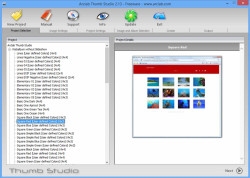 Thumb Studio is an easy to use image gallery, thumbnail, slideshow and web photo album creator for everyone. Its also an image converter, which allows you to create 3 different image sizes at once. The program contains several drafts and pre-defined styles for slideshows and web albums. All attributes can be customized: image size, rows, …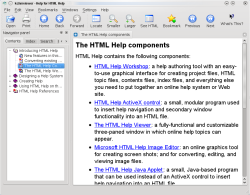 Kchmviewer is a free, open-source CHM (aka MS HTML help) and EPUB viewer written in C++ for Unix, Mac and Windows systems. Unlike most existing CHM viewers for Unix, it uses Trolltech Qt widget library, and could optionally be compiled for better KDE integration. It does not require KDE, but may be compiled with KDE …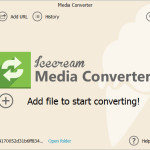 Meet IceCream Media Converter – one of the most powerful and user friendly media conversion tools which supports all popular audio and video formats. The program also allows you to download YouTube videos and convert them to AVI, MP4, MP3 and other formats. Media Converter's intuitive interface makes conversion of AVI, MKV, MP4, WMV, MP3, WAV, MPEG, …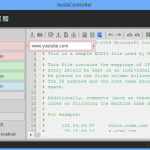 hostsController is a hosts file editor. It allows you to block/unblock, boost/unboost or redirect any domain you want. Giving you a completely free access to: A simple and advanced editor Add-ons that allow you to perform an action to a large group of domains Backups, options and security hostsController can be used if you want …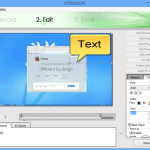 At first glance, Screen2EXE seems much like any other free screen recorder. Set the program to record your desktop activity, edit the results, and save them as a video, ready to share with others. No great surprises. Spend some time exploring what Screen2EXE has to offer, though, and you'll uncover an array of powerful features. When setting …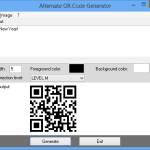 Alternate QR Code Generator is an extremely simple tool which can quickly produce codes with its default settings, but also provides enough tweaks to cope with a range of different situations.
The IExif is a BHO add-on, compatible with Internet Explorer version 7, 8, 9 and 10. It searches web page for photos, taken by digital cameras and extracts the EXIF data if it is available. It uses the browser's tooltip window to show collected data, when user moves the mouse pointer to the photo image.