SEO
---
Free Webmaster Resources: SEO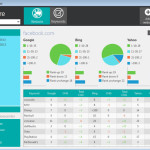 Rankaware is an easy-to-use free tool which can check a website's ranking for various keywords on Google, Yahoo and Bing, then compile an attractive report showing how this changes over time. The program has a simple Windows 8-like interface, all colourful panes and flat buttons, with the minimum number of options. Launching your first website …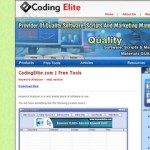 With this tool you can compare the competition against the demand of a certain niche. Keyword Analyzer takes your main keyword, generates a list of 100 related keywords and then shows you the number of searches for that keyword on popular Search Engines like Google, MSN and Yahoo.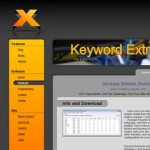 AnalogX Keyword Extractor (KeyEx) extracts all of the keywords off of a webpage, and then sorts and indexes them based off of their usage and position. Once indexed, you can adjust search-engine specific weighting factors and keyword criteria to get the best possible view of how a search engine sees your site. KeyEx can load …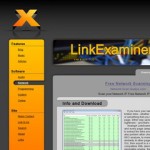 AnalogX LinkExaminer at its core is a link checker, it goes through each and every page (assuming you have it set to) and parses the HTML in order to extract the links existing on the page. While it's parsing the page, it can also perform other checks; from simple tasks like extracting the page title, …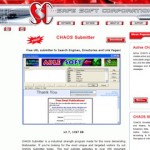 CHAOS Submitter is a industrial strength program made for the more demanding Webmaster. If you're looking for the most unique and targeted visitors try out CHAOS Submitter today. This tool submits websites to over 300 important international searchengines. It is very easy to use and very fast. Just insert the URL, Email and other important …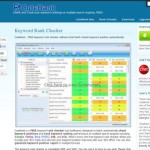 CuteRank is a FREE keyword rank checker tool (software) designed to batch automatically check keyword positions and track keyword ranking performance on multiple search engines including Google, Yahoo, Bing (MSN), Ask, and AOL. What's more, this free keyword rank checker allows you to keep your SEO notes and see how your keyword position improves with …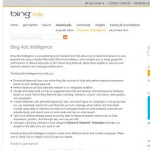 Having trouble building your keyword list for your website? Then try using Bing Ads Intelligence. This tool will build lists from suggested keywords, which in turn will help you develop strategies. The tool uses Bing's extensive network data to assist you with the various tasks.