Forms
---
Free Webmaster Resources: Forms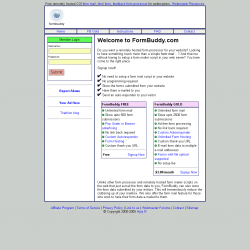 FormBuddy offers a unique remotely-hosted form processor, complete with storing your form submissions, and providing an auto-responder. They'll even host you're form for you! The downside however is the free option is supported by pop-under advertising.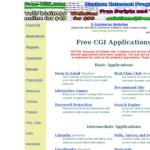 During the summer of 1995, when AOL and Netscape were just getting started and Microsoft had not yet entered the Internet arena, a group of young but experienced programmers led a computer engineer from Jerusalem, Israel, decided to build the Best Software Tools and Applications for the Internet. Our goal then was, and it still …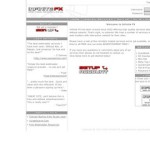 Infinite FX has been around since 2002 offering high quality services absolutely free and without adverts. That's right, no adverts! We host a number of services in order to provide web masters with interactive content for their sites. All of their remotely hosted website addons, like their Tell-a-Friend script, are completely ad-free too!