Website Templates
---
Free Webmaster Resources: Website Templates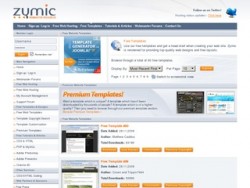 Zymic has been creative free HTML/CSS templates since 2004 – and while there haven't been any new additions since 2008 – there are 90 available free HTML/CSS templates that are beautiful and great starting points for many websites.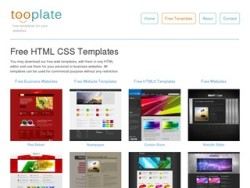 TooPlate is yet another free HTML/CSS template listing. There is significantly less ads across the website than some of the larger sites out there, which is nice. Sadly none of the templates are categorized or organized in any way – and as such searching through them all can be a bit time intensive.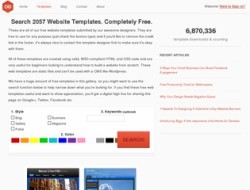 Open Designs was founded in December 2006 as a community of web designers and enthusiasts dedicated to sharing free open source web designs online. The aim is to bring together the very best web designers on the web and share those designs so that others may benefit and start their own web projects quickly and easily. …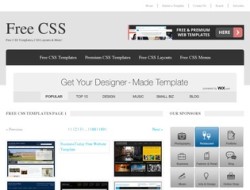 Free CSS has been around listing free HTML/CSS website templates since 2007 now. Currently they house 189+ pages of free templates which can be searched through via tags.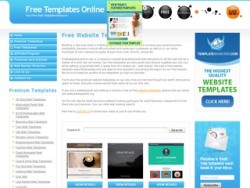 Free Templates Online is a web template resource featuring free HTML/CSS templates, along with website design tutorial links, and premium templates from Template Monster. As far as the free HTML/CSS template goes Free Templates Online currently maintains a listing of 420 templates which can be searched through by keyword.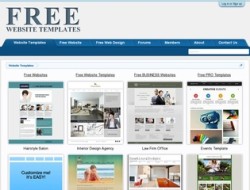 Free Website Templates is technically a new beta version of FWT with a larger focus on the forum community. The actual free HTML/CSS template listing is unfortunately simpler than on FWT – and as such there is merely a paginated listing of the templates. They aren't categorized in any way. However the community on Free Website …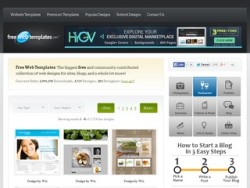 FWT (FreeWebTemplates) has been around since 1999 and to date is one of the largest community-powered collections of free HTML and CSS templates. As of this original listing FWT has 3,720 designs across 283 designers. They organize the templates into a series of categories such as business, entertainment, fashion, etc. Furthermore FreeWebTemplates also lists, in a …