Polka Dots or Techno Dots as I like to call them are a great way to spice up any design – and I have an extremely easy way to quickly create them.
As usual, start things off with a new file with a white background. Then open the Channels Panel via Window > Channels and create a New Channel.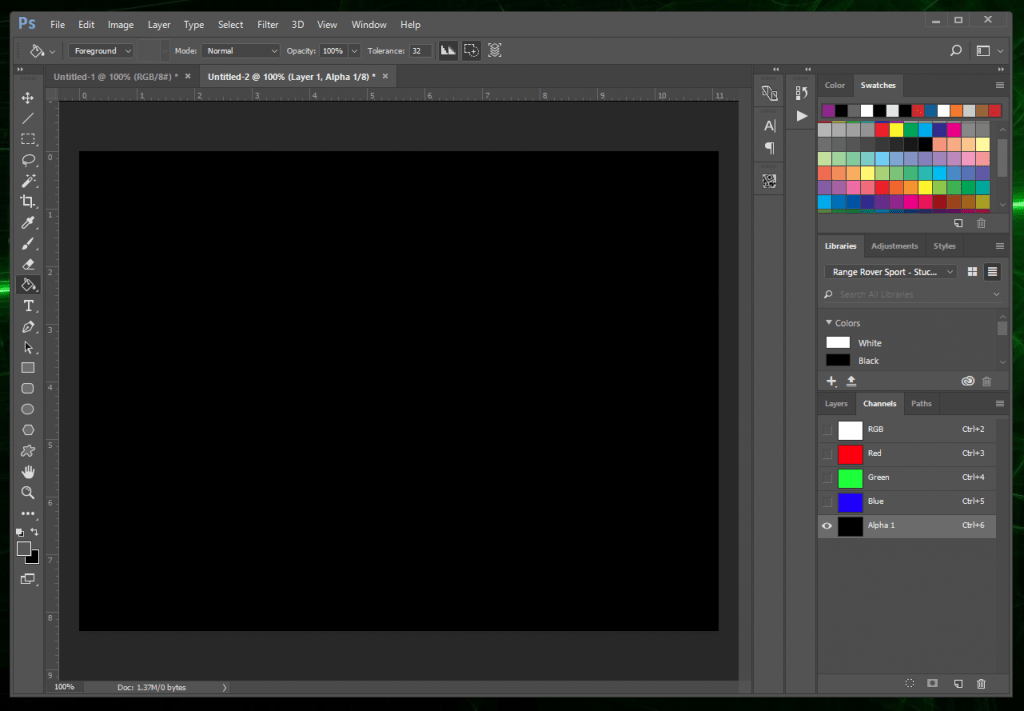 Now using a gray color draw a brush stroke or design of your choice.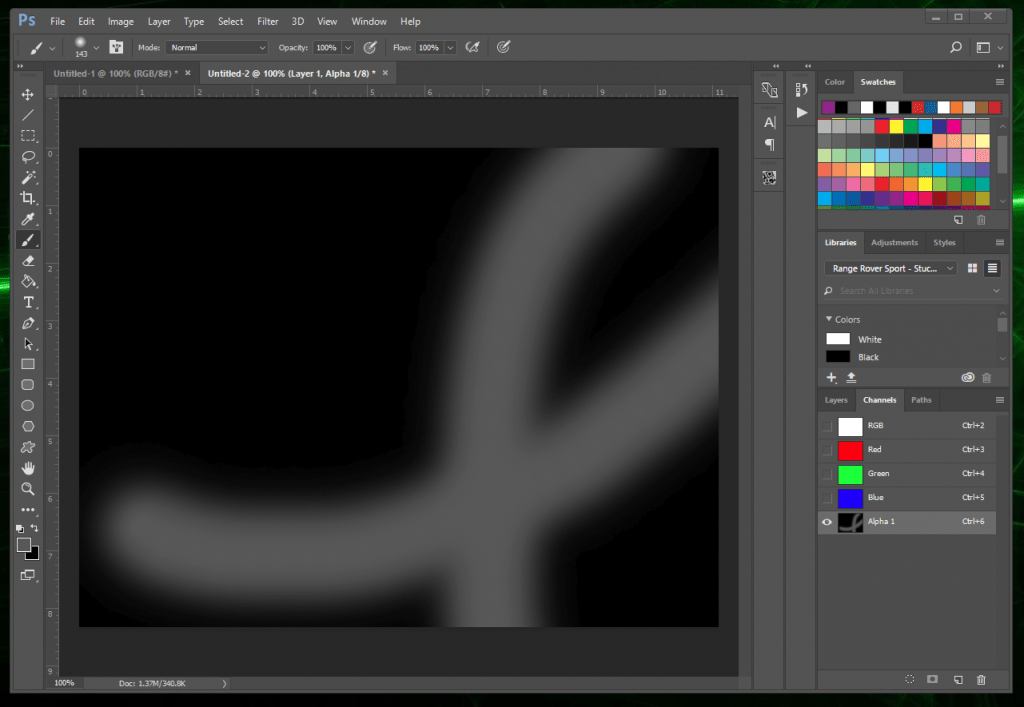 Finally go to Filter > Pixelate > Color Halftone, and use the default settings to get the first look at our techno dots design.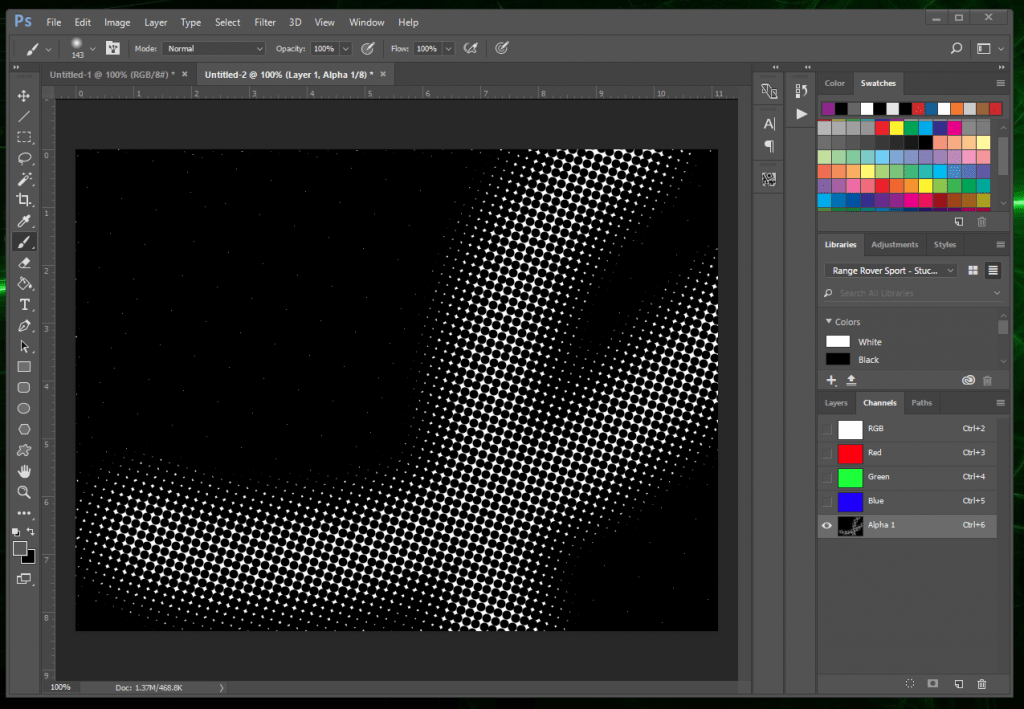 Now head over to Select > Load Selection and make sure to match up your settings to the screenshot below, selecting Alpha 1 as your channel of choice.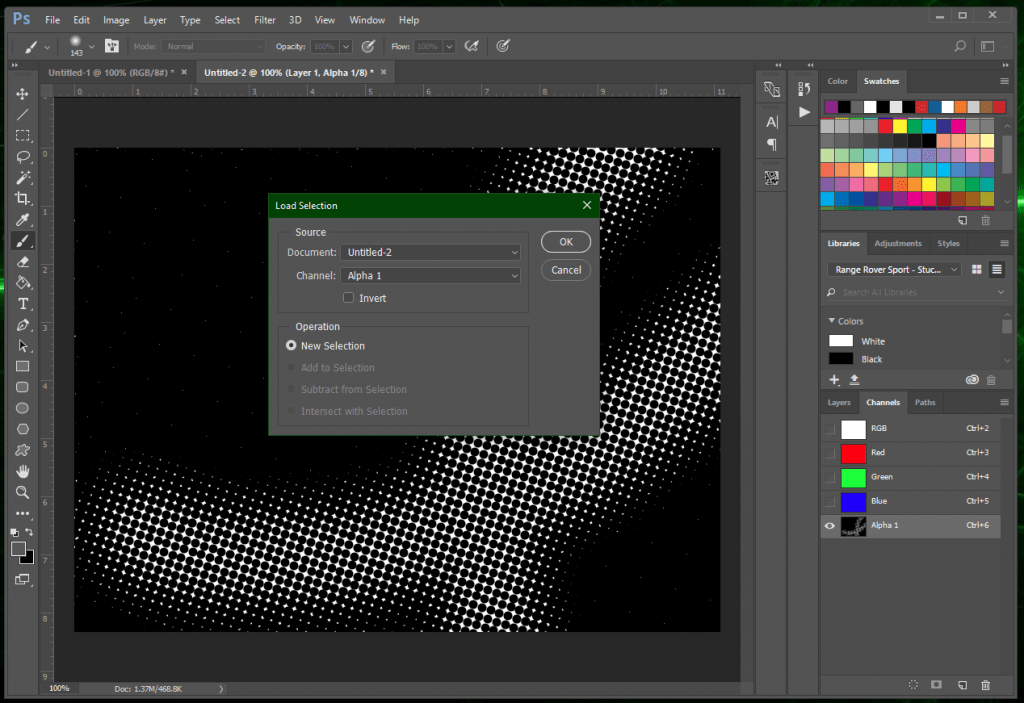 Once the selection has been made, select the RGB channel inside the Channels Panel, deselect the Alpha 1 channel, make a new layer in the Layers Panel and use the Brush Tool to paint over the selected area with any color you wish. This will give you the following look: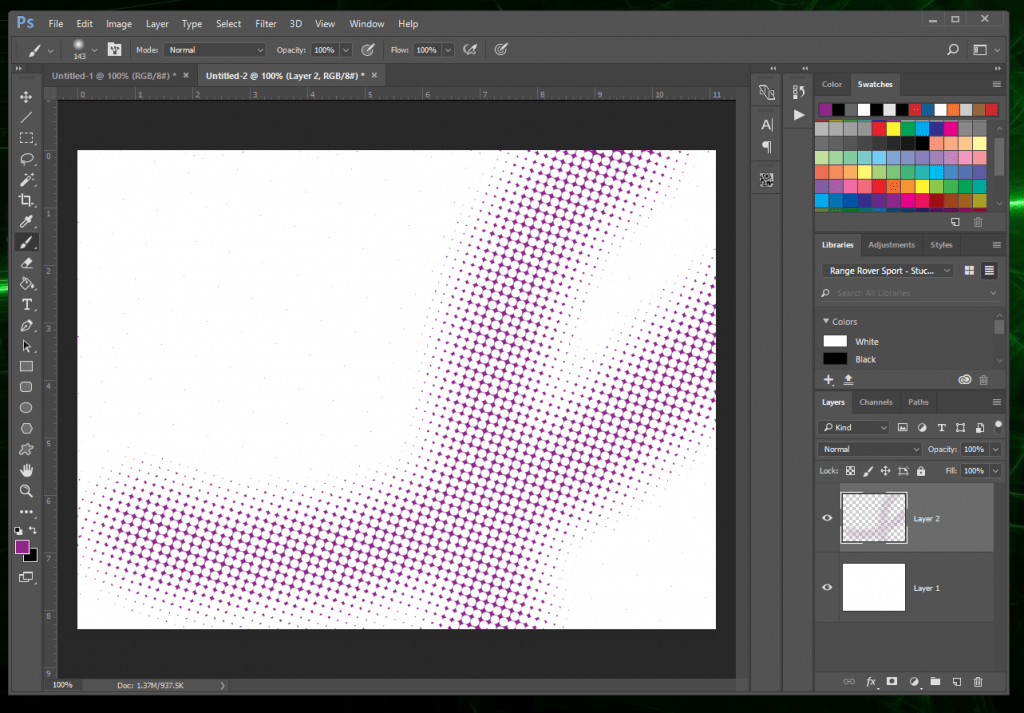 Now with some slight help from the Dropshadow Layer Style we can have a true 3-dimensional techno dots texture!