European Commission President Jean-Claude Juncker has announced a new EU developmental project last week called WIFI4EU, a project whose goal is to provide free Wi-Fi internet to all EU towns by 2020! Plans are to subsidize the new project, using the funds to purchase and install Wi-Fi hotspots across major urban areas.
Accepted installation points include public buildings, health centers, parks or squares. Between 6,000 and 8,000 local communities are expected to benefit from this project, the Commission estimates.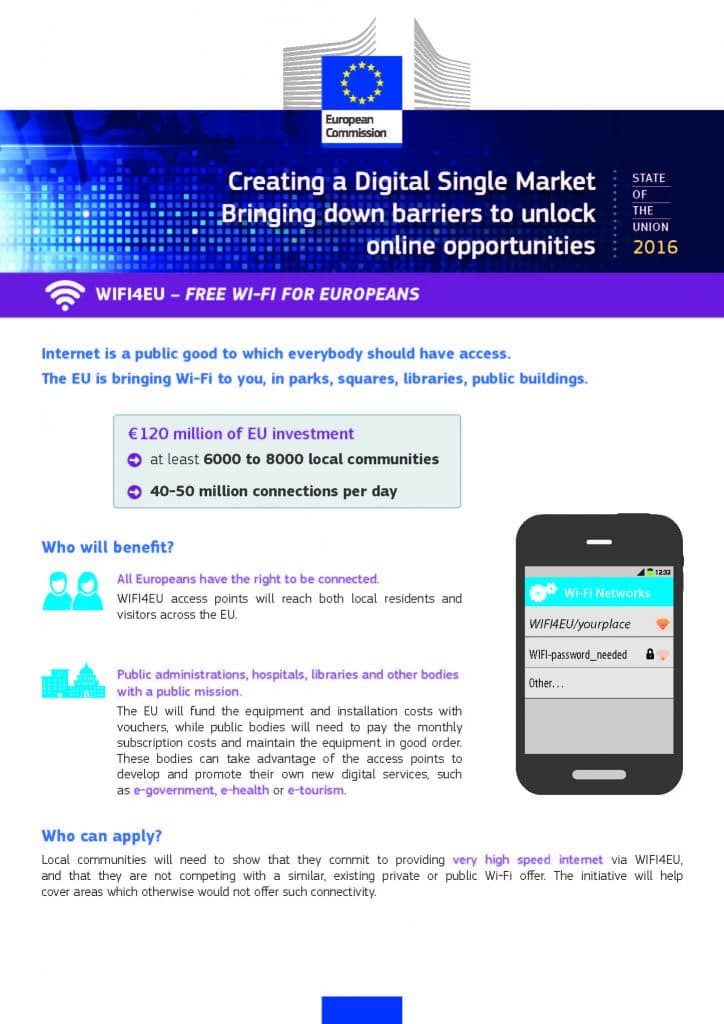 Important to note that the project does not include bandwidth costs, which will be left to local authorities, along with any maintenance expenses.
The WIFI4EU project is part of a larger Internet Connectivity plan that the EU has announced. This also includes the 5G Action Plan.