The Nielsen F-Pattern has been, for a long time, the standard belief of how the average person browses a website – and since it's release in 2006 websites, search engines, and more have been built with the Nielsen F-Pattern in mind. However many things have changed since 2006 and the Internet has grown tremendously. Does the Nielsen F-Pattern still apply? More-so does it apply for something like a Google or Bing search result page? ConversionXL recently ran a new eye tracking study to find out.
Before we jump into the new study, it's important to make sure we fully understand what we're arguing against with this new study: the Nielsen F-Pattern. The Nielsen F-Pattern essentially states that most of the time users will browse/read a website in an F shape, as shown in the middle screenshot below.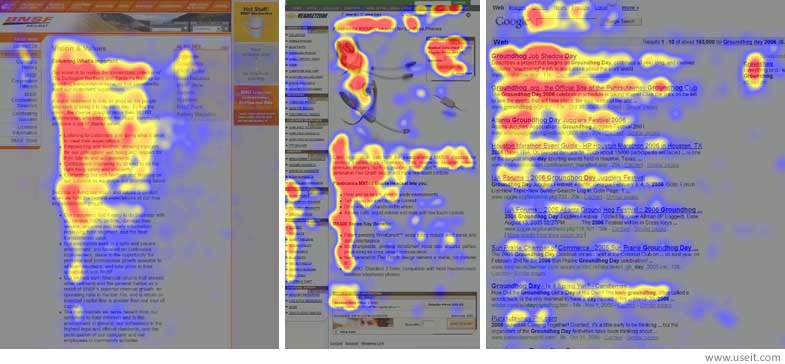 Jakob Nielsen found the F-Pattern by running an eye tracking study featuring 232 different users, across several thousand different websites. Here is the official conclusion:
Summary: Eye tracking visualizations show that users often read Web pages in an F-shaped pattern: two horizontal stripes followed by a vertical stripe.
Now that we understand what the F-Pattern is, let's take a look at the new study from ConversionXL. ConversionXL took a user base of 132 users, 71 users for Bing and 61 users for Google, and ran their own eye tracking test to determine where people are actually looking on a search results page. The outcome is drastically different from what past testing has shown: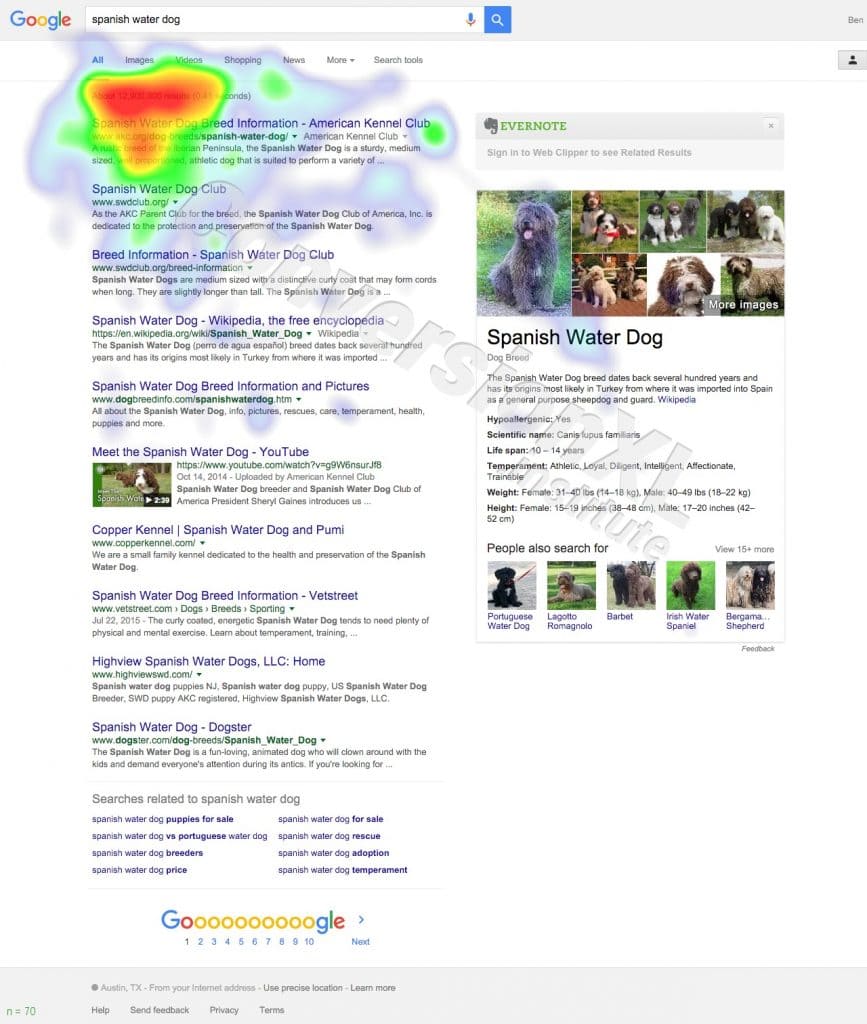 Compare that to the same test, for the same search term, done by Google back in 2009: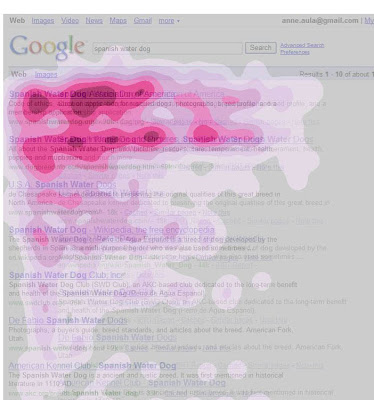 And so it seems the F-Pattern in relation to search result pages is no longer applicable.
We're here to say that the F-pattern is no more. The evolution of search engine results pages has caused a similar evolution in user behavior patterns. The strict F-pattern style we saw before is, quite frankly, outdated.
The report doesn't just stop with this though. ConversionXL goes into great detail about how people view ads, the difference between user actions on Google vs Bing, and much more. I highly recommend all webmasters read the full report here.
Share your thoughts about the new findings in the comments below.