Ad-blocking is killing your favorite websites – and Yahoo is fighting back. The last few days on the Interwebs have been full of people complaining that they suddenly cannot access their Yahoo Mail due to their ad-blocking software.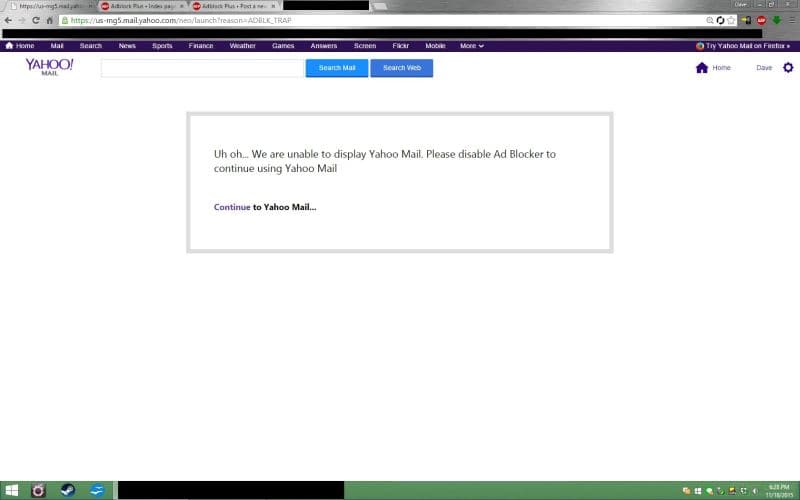 A rather bold move by Yahoo, which is sure to loose some users because of this, however someone needs to stand up and start fighting back. The use of ad-blockers is on the rise, and the majority of your favorite websites rely on those very same advertisements you're blocking to pay their server bills, and to be able to continue producing the content you're used to reading/viewing. If everyone used an ad blocker it's not going to make the Internet a better place. We'll have to start relying on new methods of advertising. More and more content will be produced as an ad, rather than as true, factual content. The Internet is going to get WORSE – but nobody considers that. Everyone just wants to browse their favorite website without seeing any advertisements.
Frankly, I'm behind Yahoo here. Good for you. For those of you upset by this – please let me know where you would like me to mail out my server bill.