I have always preached on the importance of social media and often times I mention that business owners would be surprised as to just how much of their client base is utilizing social media. Well according to the latest report from Pew Research Center that number is 65%.
Nearly two-thirds of American adults (65%) use social networking sites, up from 7% when Pew Research Center began systematically tracking social media usage in 2005.
There's some more interesting data here though. See we normally expect the younger generation to be making use of social media, and based on this report 90% of young adults ages 18 to 29 are using social media. However 35% of adults age 65 and older also reported using social media. All in all there's a steady growth in social media use across all age demographics – which supports every time I have mentioned how important social media is for businesses.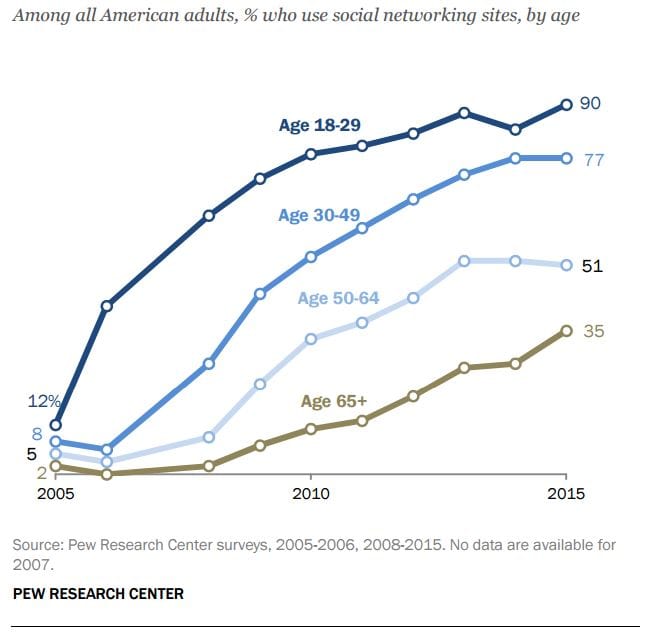 Lastly the Pew report also shows a significant growth in social media use by high-income households, and I'm sure Facebook picked up on this data as-well which helped fuel their jump into the online shopping scene. Overall – social media users hold a-lot of buying power – and that's something that businesses need to take notice of.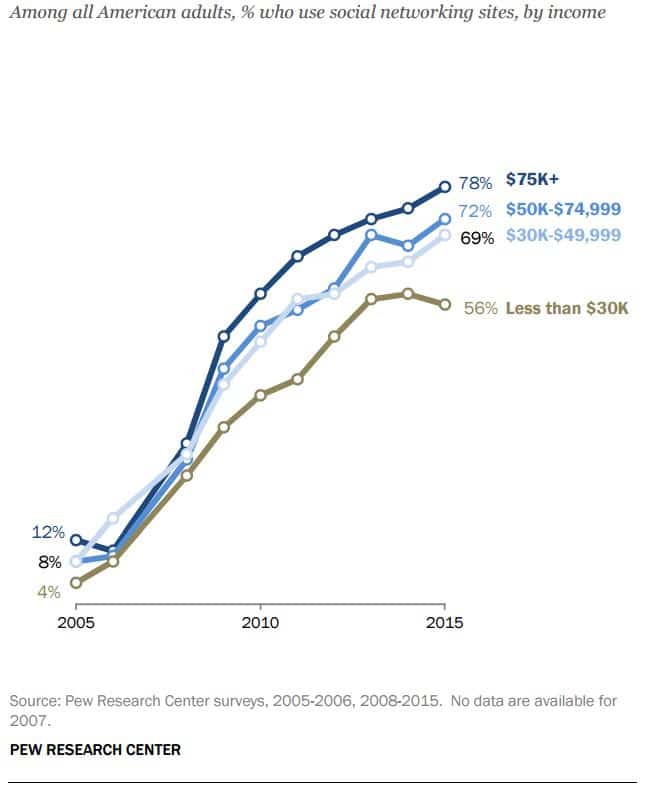 There's alot more statistics and facts inside the full report, and I urge you all to give it a read. There are some clearly visible marketing trends here and I'm excited to see what outside the box marketing this ends up creating. More-so than even that – I'm happy I finally can turn around and tell business owners that 2/3 of their customer base is using social media, instead of just saying a large amount of them.