Bing has launched their very own Mobile Friendliness Test Tool – much like the Google Mobile Friendly Test tool located here. The tools functions in much the same way as the Google counter-part, providing a clean and straight forward report for you to see exactly what you need to change – if anything. Here is a sample report I did for this website: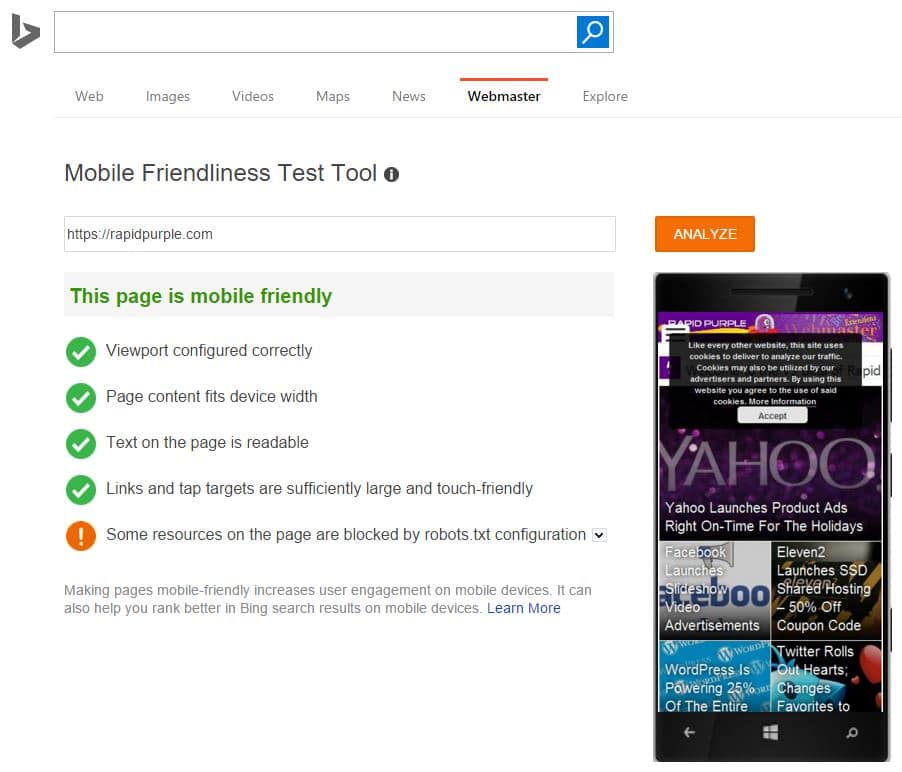 The real news however is actually about the blog post that Bing published to announce the new tool. The post goes into detail regarding what the Bing tool is looking for to judge whether a website is or isn't considered mobile friendly. Some example factors are:
Viewport and Zoom control configuration
Width of page content
Readability of text on the page
Spacing of links and other elements on the page
Use of incompatible plug-ins
I urge all webmasters to read through the post here then run a scan on you're own website! Bing has promised us a mobile friendly algorithm back when they added mobile friendly badges to their search results – and now that the mobile friendly test tool is out there – the algorithm should be soon to follow.