Remember the days when you would utilize various online services to submit your website to search engines? Thankfully this isn't really required anymore and in-fact Google has made it easier than ever to submit your URL to them. Simply run a search for "submit to Google", or anything similar. You will then be be shown a simple submission form at the very top of your search results page. Simply fill in the URL that you wish to submit to Google – and you're done!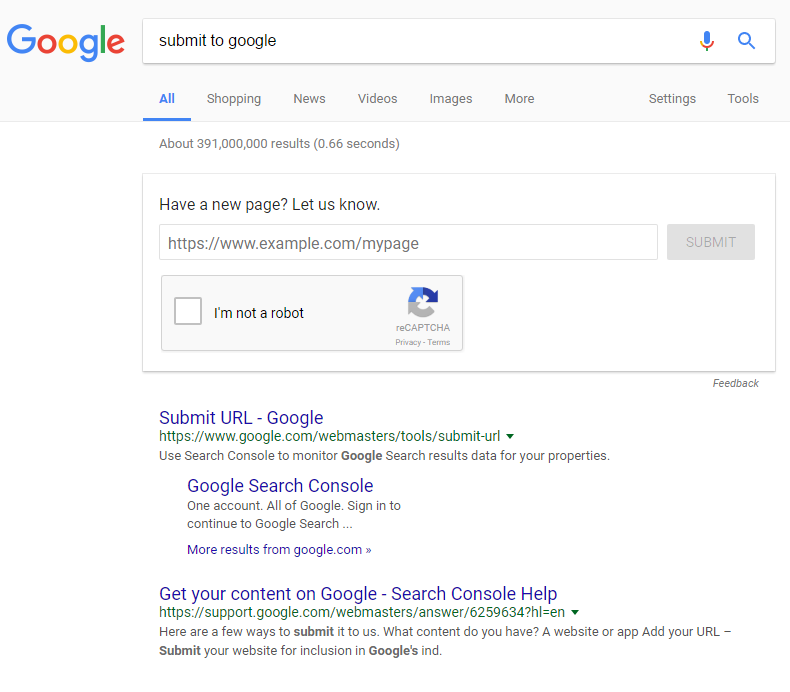 It's important to note that just because you've submitted your URL to Google doesn't necessarily mean it will be indexed. The submitted URL still has to pass an actual Google review and then, granted it gets approved, it will be added to the Google index.
Regardless this is a much simpler way to submit new URLs to Google without having to login to your Search Console and go to the Crawl URL tool. There is no special priority given to any submissions – so if you find yourself more comfortable with the original Crawl URL tool within your Search Console feel free to continue to use it. The submissions will go through the exact same process either way.
Thanks to Naman Dwivedi who first spotted this and tweeted it.