As of 5:08 PM EST Amazon reported that this issue has been resolved. So all services should be coming back to normal shortly. 
Amazon's S3 service had a few hiccups today – and took down a big portion of the web during it. Have you noticed throughout today that your emails look rather weird, websites don't function properly, images online don't seem to load, and even your smart thermostats and connected light bulbs aren't working as they should?
That's because Amazon's web-based storage service had an outage today due to "increased error rates" – and considering 171,000 unique domains are using the Amazon S3 service – a lot of things were down today. 148,000 websites in total were affected, such as Themeforest, Quora, Slack, Grammarly, Mailchimp, and Constant Contact. The outage continued across various desktop and mobile apps who also rely on Amazon S3 for their file-storage needs.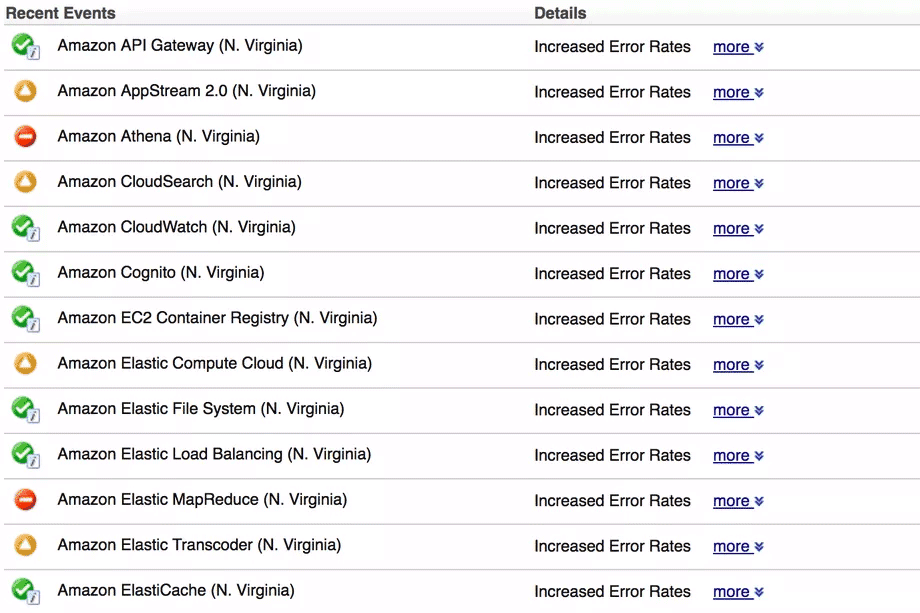 Thankfully the Amazon Web Services team jumped into action rather quickly to get things resolved. As of 5PM EST the AWS team announced that they are fully recovered.
S3 is experiencing high error rates. We are working hard on recovering.

— Amazon Web Services (@awscloud) February 28, 2017