Bots are set to be the next big thing in marketing as more and more companies begin to incorporate chat bots into their campaigns. Bing is capitalizing on this growing trend by introducing a bot-powered chat system – enabled for most restaurant businesses across the United States. This lets users ask questions straight from Bing search results – and get immediate answers from a bot. Thus minimizing the need to call a business up for common questions or to continue browsing until you find the answer.
These bots are automatically generated using data available within Bing Places, and can be fine tuned via the Business Bot program. The great thing is you can choose how much information you want the bot to know – and train it by answering various different questionnaires. The more questions you answer – the better the bot will be able to answer questions for your users.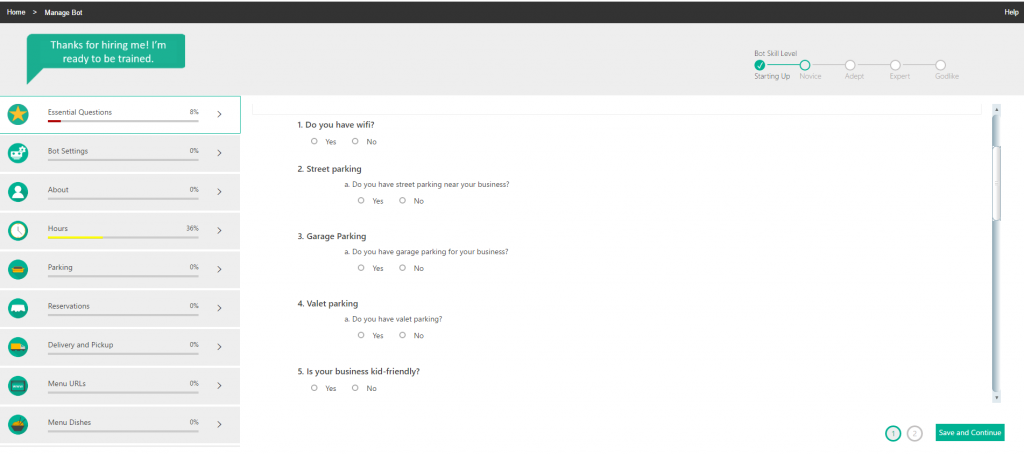 Business bots are currently available within Bing search results, and on Skype. Integration with Facebook Messenger, Kik, and Cortana is coming soon. Furthermore the ability to embed these bots within your website is also in the works!
To see if you can setup a Business Bot for your restaurant business, head on over to the Bing Places for Business dashboard, click on your business location, and look for the Enable Bot button.

From here you will be prompted to select how detailed you want your bot to get with it's questionnaire, and then you're ready to start training your bot to work for your business!