Website speeds are everything – and these day developers are always looking for a way to squeeze more performance out of their websites and applications. HTTP/2 Server Push is one such technology – allowing web servers to send content to website visitors without receiving requests for it – essentially pre-loading various images, font files, or CSS scripts. CloudFlare has recently announced free HTTP/2 Server Push support for all of their 4 million customers – estimating a 15% performance increase for the average user.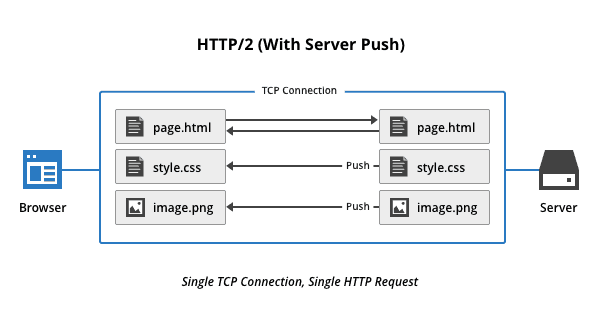 Matthew Prince, co-founder and CEO of CloudFlare issued the following statement:
Usually, Internet performance improvements shave just milliseconds. In this case, the impact of HTTP/2 Server Push will be measured in seconds per page load, a quantum leap in performance that no service provider has been able to offer yet.
HTTP/2 Server Push is currently in beta on Apple Safari, and is already supported in the latest versions of Chrome, Firefox, and Internet Explorer (Windows 10). Developers should refer to the CloudFlare implementation guide.