Now that Google search results are fully AMP powered – blog owners will want to make sure they run valid AMP pages for their latest posts if they wish to obtain the display boost given to AMP-powered pages on mobile devices. To help all the new webmasters make sure their AMP pages are utilizing the proper structure and code Google has rolled out a brand new tool, available here, which lets you test your pages/posts.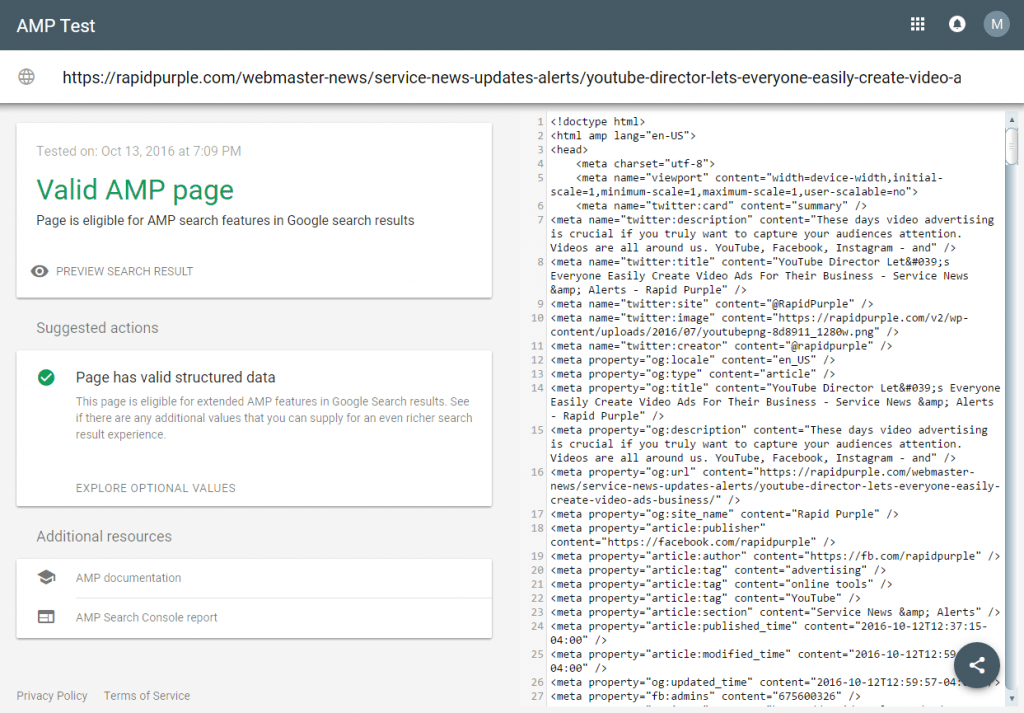 The tool makes use of Googles live web-search infrastructure to analyze your AMP page using Googlebot and tests the validity of your AMP document. Any found issues are promptly displayed, and clicking on them showcases the full details regarding the error. The tool even goes as far as to highlight the associated source code – showing you exactly where the issue is.
Pages that successfully pass the AMP test can view a preview of how their page will appear within search results. Run your own AMP pages through the AMP tester and make sure you pass!