Back in November of 2016 Google began testing out a new chat feature for local businesses. Successfully letting businesses message their customers directly from a Google SERP. The initial test pilots must have resulted in some positive feedback because business messaging is now being rolled out for all businesses nationwide!
To see if your business can use the new business messaging features simply login to your Google My Business dashboard, and you should see a new card prompting you to setup messaging.

From here you will be prompted to setup your messaging service, setup a phone number that can receive and send text messages, and choose your introductory auto-reply message.
Once you have set all that, your setup process is done! Whenever someone searches for your business on Google, via a mobile device, and receives your business data panel on their SERP, they will have a chance to message your business.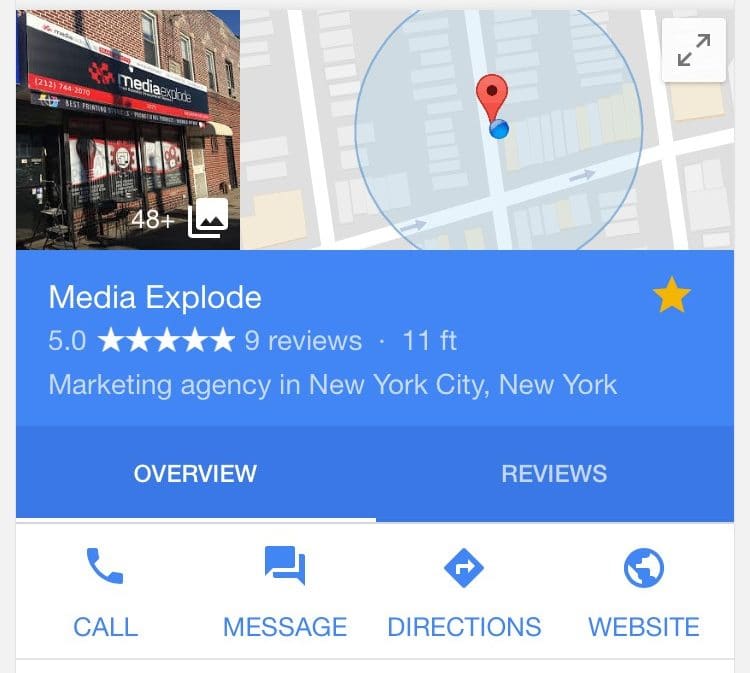 These messages will come directly to your native messaging app for the device you have configured. For Ringcentral users, your messages will come to your Ringcentral app on your iOS/Android device. The first time a user starts a chat with your business they will be prompted with a message from Google – Business Admin which thanks them for sending a message to your business. Afterwards all text messages for the customer are prefaced with your business name.
This feature is rolling out right now – according to Search Engine Land. Keep checking your Google My Business dashboards to see if it's been rolled out for your account(s). It's a great way to communicate with your customers, and a great way to capture them while they're searching! Plus 52% of customers would prefer texting customer support over their current preferred form of communication.