Google has rolled out a brand new pilot program letting local businesses chat directly with their customers straight from their search result listing. Go look at your Google My Business dashboard right now, and imagine all of those people who were viewing your business on Google every month had the opportunity to chat with you. If this pilot goes well and Google rolls this feature out for all businesses – this can be huge.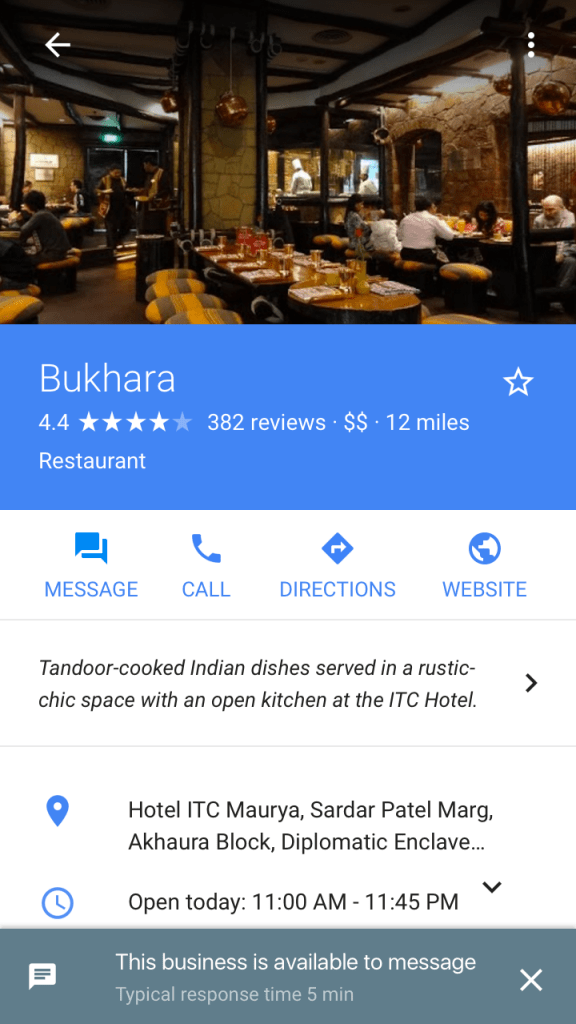 Google My Business allows you to chat directly with customers who find your business listing on Google Search. Responding to customers can help you answer their questions, tell your business's story, and attract more people to your location.
As I mentioned previously – this is only a pilot test right now – open to a small amount of businesses only. You can't join the pilot either – Google sends out email invites. If you don't get one within the next few days – chances are you won't be getting access to this until it passes the pilot.
The actual chat messaging is handled either via text message, or via Google Allo. If you got an email from Google inviting you to this pilot I strongly recommend you give it a shot. Make sure to be responsive, and this can quickly turn into an amazing way to bring in new customers and offer customer support to your existing ones.
Check out the official Google help post regarding the new customer chat pilot here.