If anyone remembers – back in September of 2014 Yahoo bought Luminate – an advertising network – and then successfully shut it down. It seems almost a year later they finally decided what they were going to do with Luminate – at least in name form. In an email sent out this weekend to Yahoo Small Business customers Yahoo announced that Luminate will now be taking over the service:
After months of planning we're excited to announce our new name, Luminate, and our new company, Aabaco Small Business, LLC. Aabaco Small Business, LLC is currently owned by Yahoo! Inc. but will become owned by Aabaco Holdings, Inc. ("Aabaco") when Aabaco is spun off from Yahoo to its shareholders. Following the spin-off, Aabaco will be a separate company that will operate independently of Yahoo.
A seamless transition is promised over on the Luminate website – which finally got an update.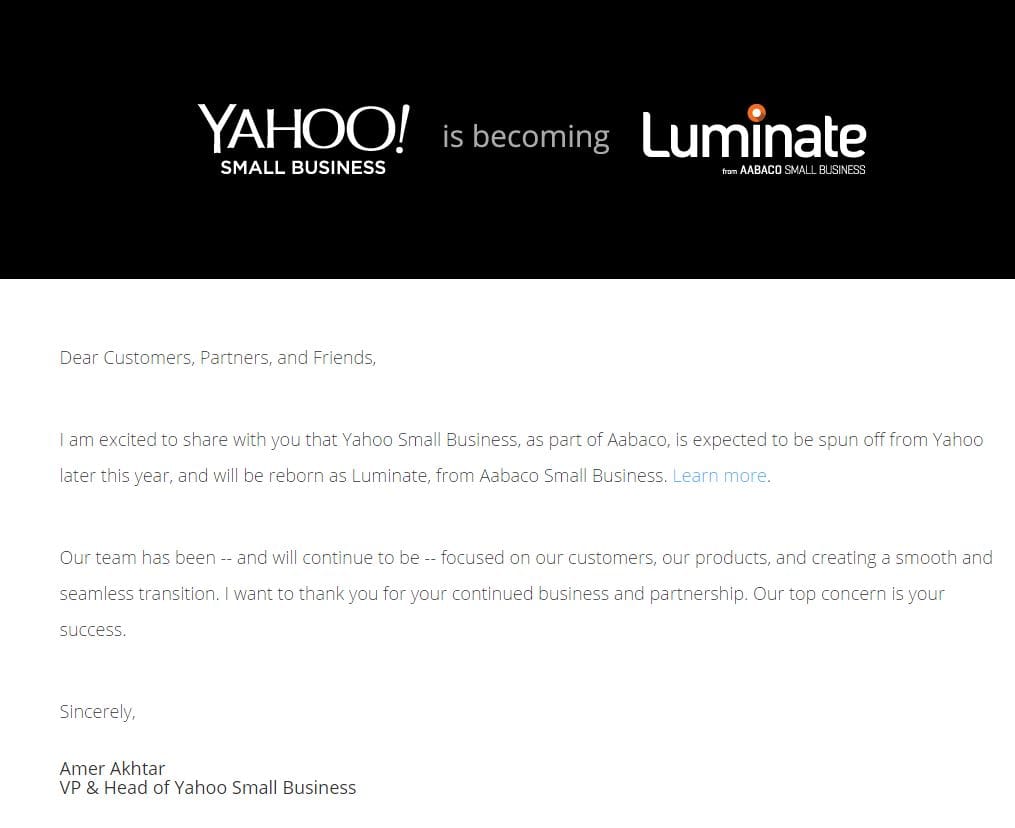 Existing customers should take note of the new terms of service and privacy policy which have been published – and then sit back and look forward to what the future may bring. No price changes are planned at the moment, however Yahoo has mentioned that following the spin-off of Aabaco, they are planning to make key investments in the infrastructure and organization of the Small Business program. Let's see what the new Luminate brings.