It seems there is another round of domain name registration based scams going around – this time in the form of an email that arrives in your inbox from Domain Service with the title mydomainname.com Expiration – seemingly a simply notification from your registrar that your domain name is expiring. Alas this is a new scam originating from China, as the whois shows for the domain.
Take a look at what the scam email looks like: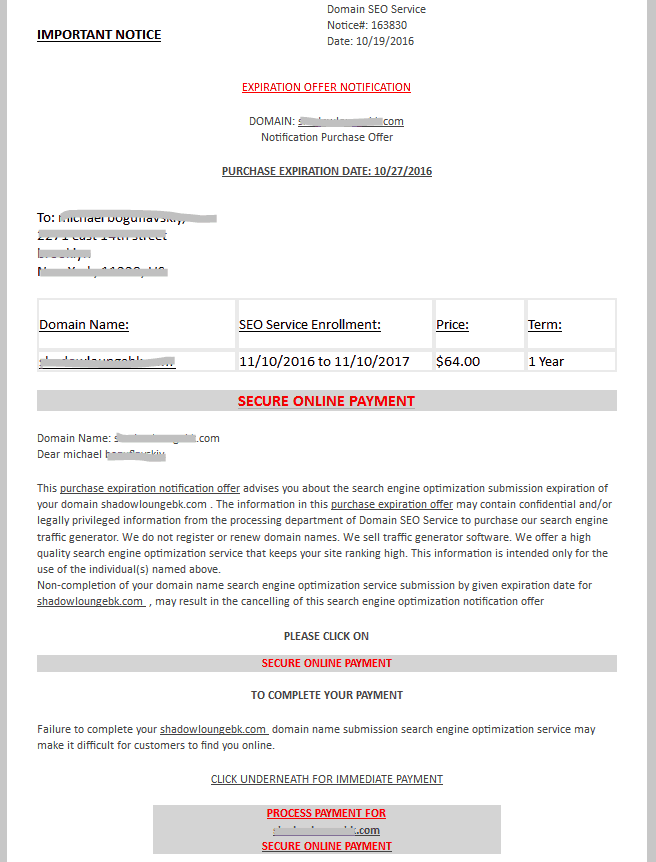 Clicking through on the links brings you to a website for Domain SEO Service Registration Corp, with a list of "services", and a price list for domain name registration – starting off at a whopping $64/year. Hopefully at this point you have realized that this isn't the same registrar you used to register your domain name.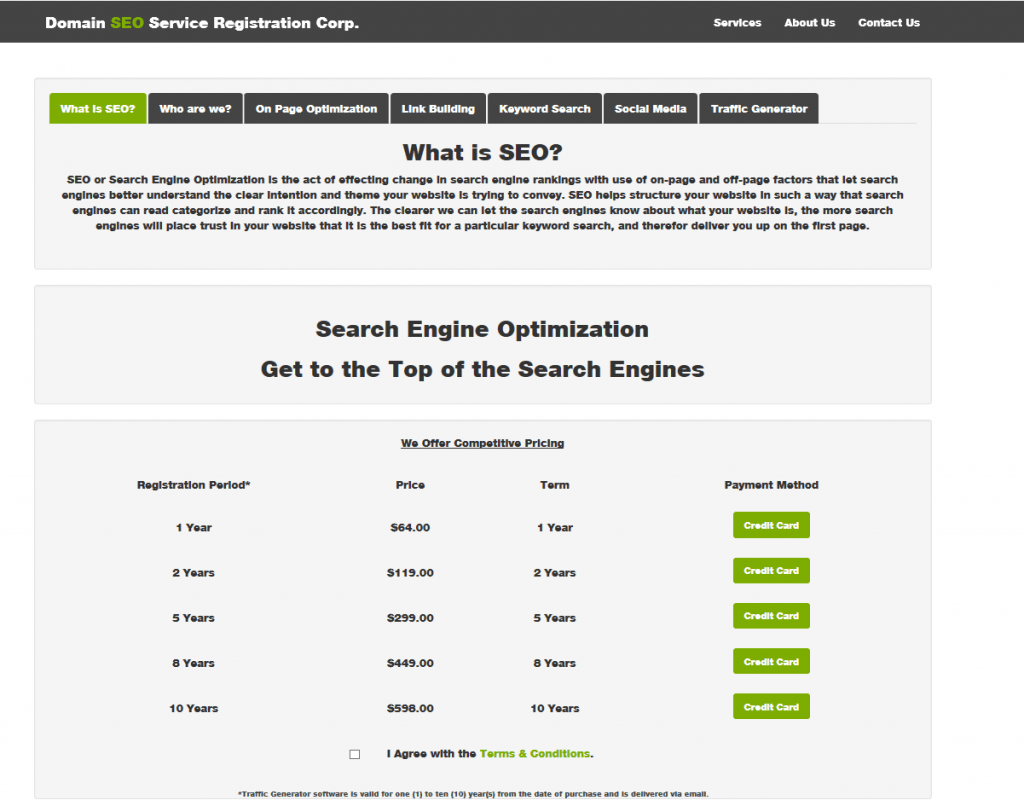 The footer shows a Florida address, which is just the main address to Anex – a company offering virtual office space in Florida. The whois search referenced above doesn't mention the Florida address at all. Anywhere.
Clicking through to actually pay for things brings you to a non-secure order processing page which asks for your secure and private details … a huge no-no.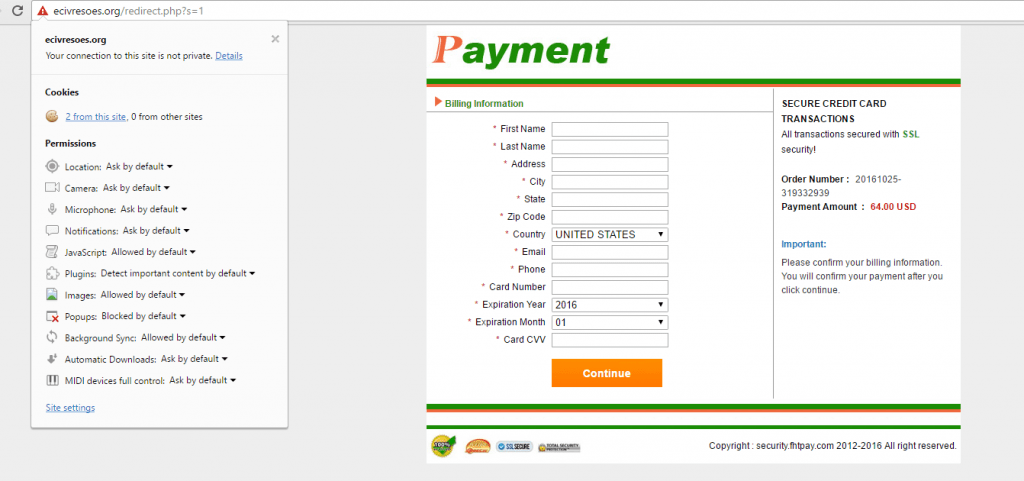 So keep your eyes pealed for this, and don't get tricked into paying 5x the price of a domain name to a company that won't even securely process your personal information. This reminds me of the IDNS scam where they ask you to mail out your personal details.