Every now and then I get a scam email that I just have to share with everyone – mostly because I could see how the average webmaster might get caught up by it. This is one of those times – a scam has landed in my inbox taking the form of a fake email from the famous hosting platform: cPanel. The email claims that "CPanel" has chosen the user for a random verification – and presents a link that brings the user to a cPanel login look-alike page. Inputting you're information just brings you to a page that says you've been verified – however in the background you're precious hosting login details are now being sent over to somebody who … well isn't looking to help update you're WordPress – to say the least.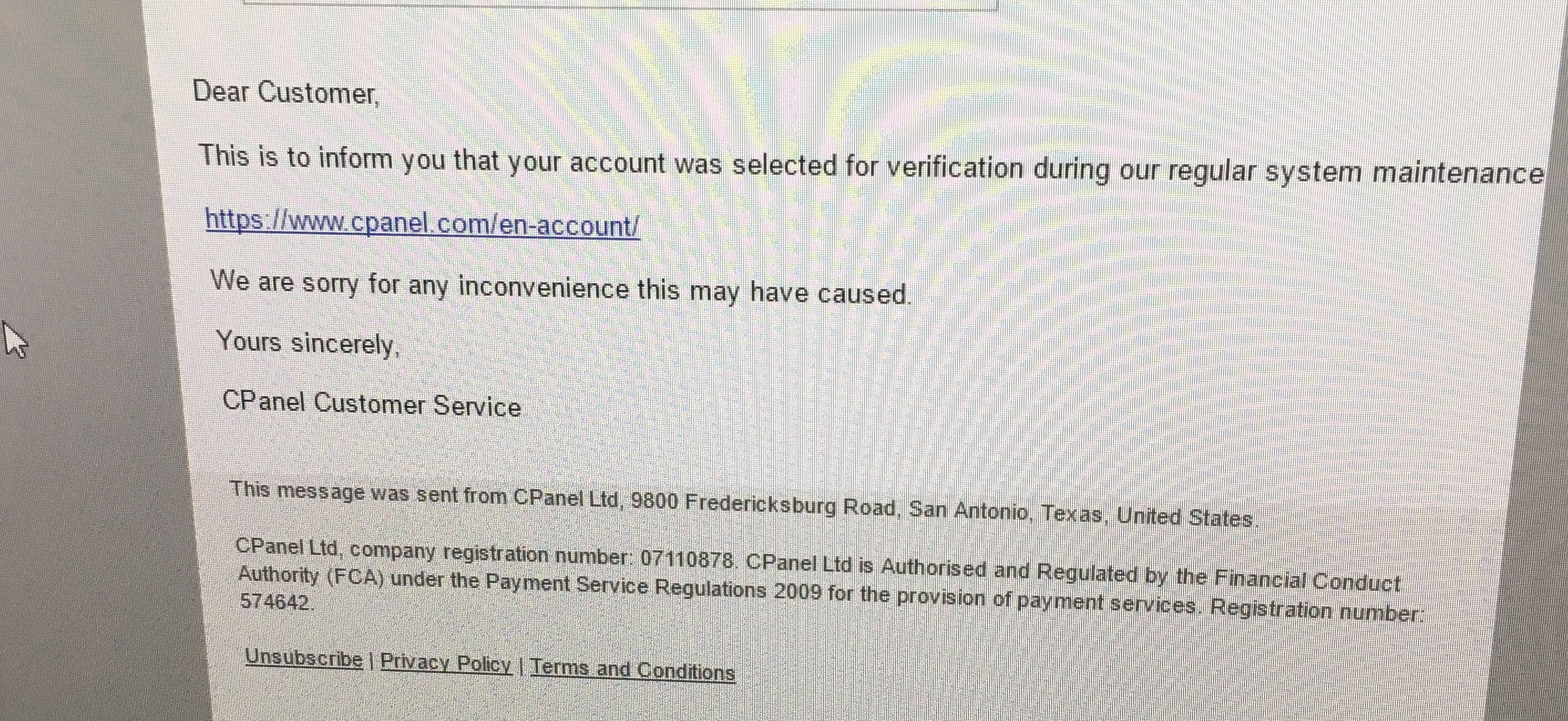 I want to make a few things clear. First off – the majority of small business owners are using a shared hosting account – and as such you have absolutely nothing to do with the cPanel license. That's up to you're hosting company to handle. In fact – chances are that even if you're on a VPS or a full dedicated box – you purchased you're cPanel license through your hosting provider during the purchase of you're server. Really if you're hearing about a cPanel license for the first time – just reach out to you're hosting provider.
Secondly – cPanel will never reach out via something like an email and ask you to provide you're login information. It just won't happen. EVER. So, If you did click the link and input you're login details – everything is gone. The world, as you know it, is going to end.
BUT REALLY, you need to change you're password ASAP! Contact you're hosting company as soon as possible. Contact you're IT manager. Call and ask you're geeky cousin. Just get you're password changed.