Pinterest wants to eliminate the need to go searching for the product in the photo you're looking at – so they've introduced Buyable Pins. Buyable Pins offer a blue "buy it" button which lets pinners immediately buy the product seen in the image.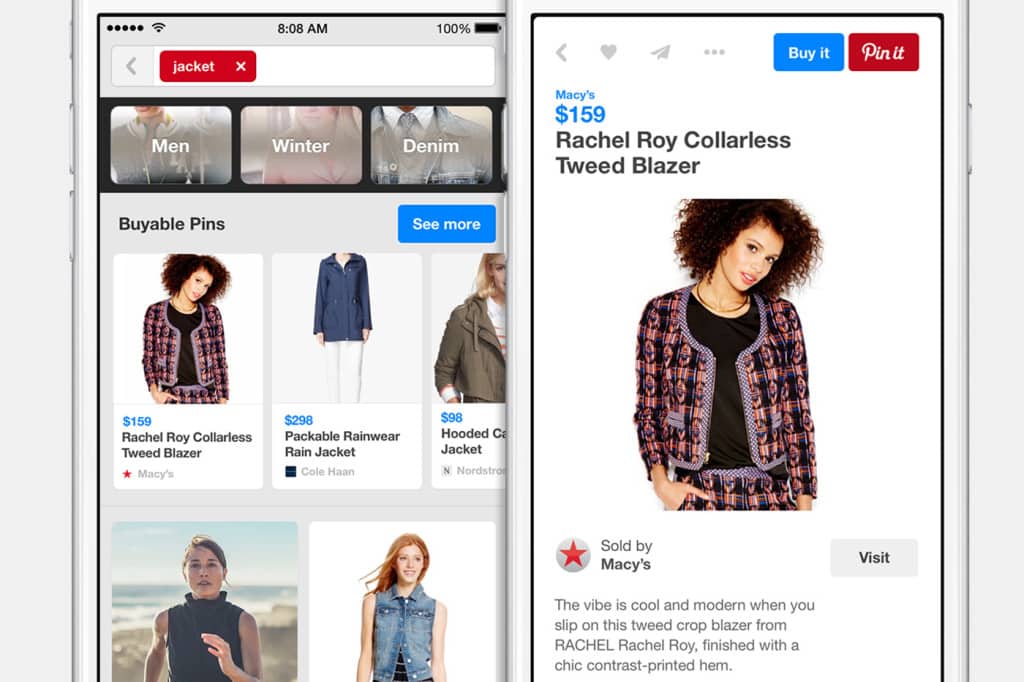 So far Pinterest has launched Buyable Pins for iOS users inside the US. Checking out is currently handled by a few select payment processors, along with Apple Pay.
On behalf of webmasters and site owners who wish to offer Buyable Pins – Pinterest is currently only working with Shopify and Demandware. If you use Shopify simply head into your account right now and add the Pinterest channel. Demandware users should contact their customer success manager to see when Buyable Pins will be available for their account.
If you are using WooCommerce, or some other software you can join the waitlist here to be notified on future integration possibilities.