Snapchat is extremely popular these days, with over 100 million users watching more than 6 billion Snapchat clips DAILY. With all those eyes, Snapchat geofilters have been a great way for businesses to obtain user-generated content and let their customers do the marketing work for them. In-fact when applied creatively, with some proper outside-the-box thinking, Snapchat geofilters can help you increase brand awareness, engage your community, and help you reach new audiences.
Unfortunately creating these Snapchat geofilters used to be a bit complicated – requiring the use of graphic design software or Snapchats' own online based designer tool. However as of today Snapchat has simplified things – letting anyone create a custom geofilter with ease – directly from the Snapchat app. Simply select On-Demand Geofilters from the settings menu.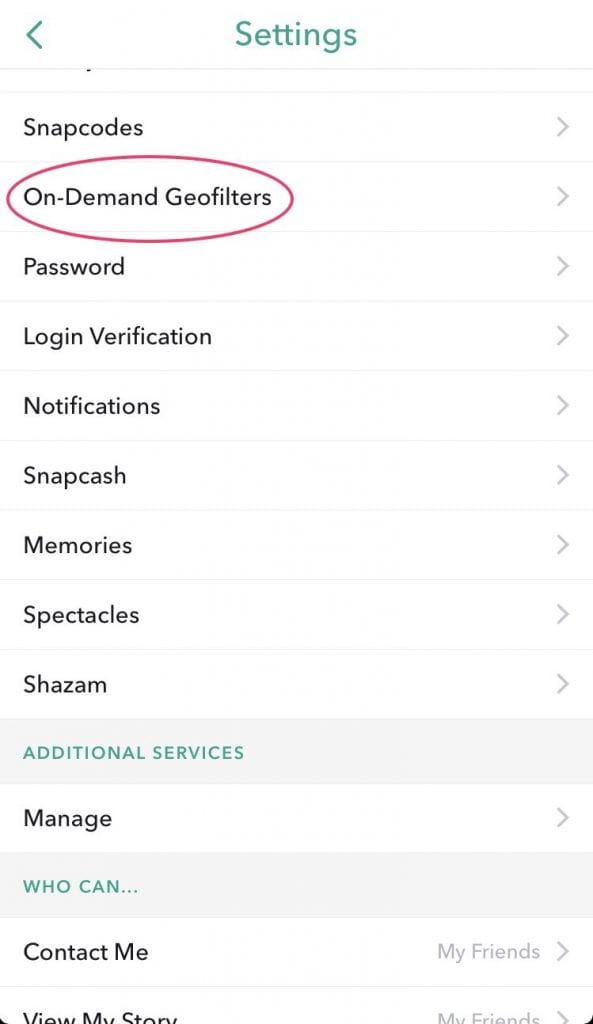 You will then be prompted to select a theme to customize. From here you can add emojis, text, bitmoji characters, and more. Then just select the target area where the geofilter should be enabled, and set the active times. Snapchat will use the location and duration you choose to calculate the final cost of your geofilter.
Finally submit your custom designed geofilter to Snapchat for approval. They will contact you by email to finalize payment once your geofilter design has been approved.
So get out there and come up with a creative geofilter you can launch for your business! Setup something for your restaurants July 4th event. You know everyone will be on Snapchat sharing with their friends. If you have an office, setup a geofilter your employees can use. Get creative, think outside-the-box!