Facebook first began testing reactions back in 2015 – introducing the first thoughts that the Like button we have come to love may one day be gone. Well today is that day as Facebook officially rolls out Reactions and replaces the Like button for mobile and desktop users.
The Like button does make a come-back as a Like reaction, which is also joined by 5 new reactions:
Love – a red heart
Haha – a laughing face
Wow – a surprised face
Sad – a tearing face
Angry – an angry face
To use the new reactions simply hover over the like button with your mouse via a desktop computer, or hold down the like button until the new icons pop up on mobile. You can then select your reaction from the pop up bubble and share it with the world!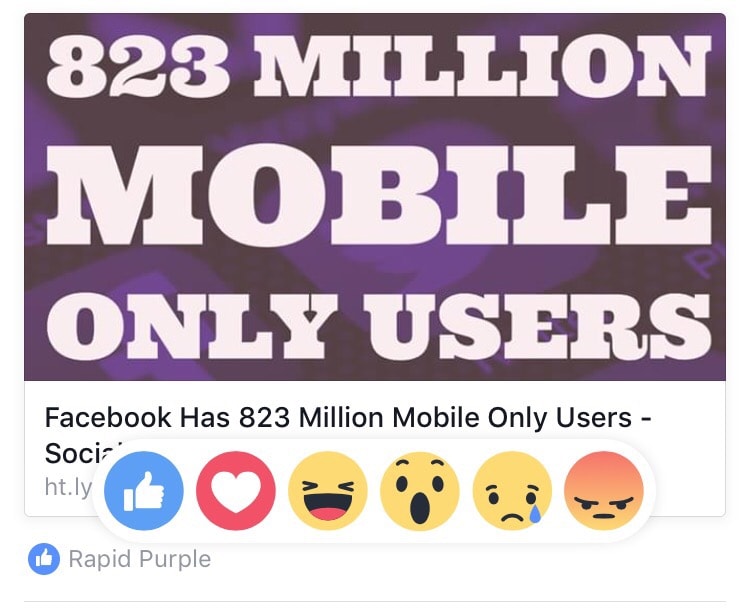 What do you think of the new Facebook Reactions?