One of the most common mistakes business owners make with their Facebook pages is posting the same type of content over and over again. Nobody wants to be bombarded with the same style of promotional messages all the time – and Facebook wants to help you make new posts by offering an easy way to create them! Over the course of the next couple of weeks you should start to see your posting box change drastically, with new colored metro-style boxes offering an easy way to make posts geared towards calling your business, getting directions, sending you messages, giving away a special offer, or just sharing a photo.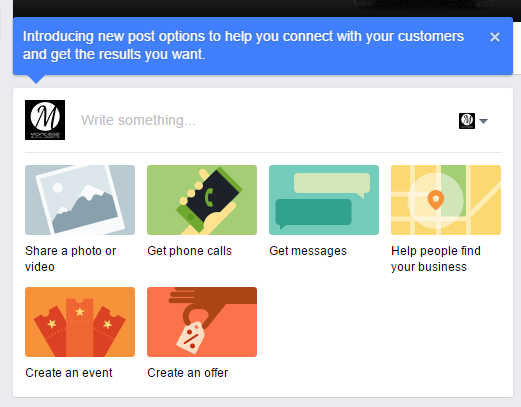 Certain types of messages would work best with a click-to-call action button, while others might work best with a directions action button. The new post types offered by Facebook lets you choose exactly which call to action you wish to use for your post. You can still paste links into your post box and share a dedicated link – however the new post types give you the ability to access various call-to-action functions that used to be available only inside Ads Manager – requiring you to create a new paid advertisement to make use of them. They're new, they're different, and I'm sure your audience will interact with them more than the same old link-style post.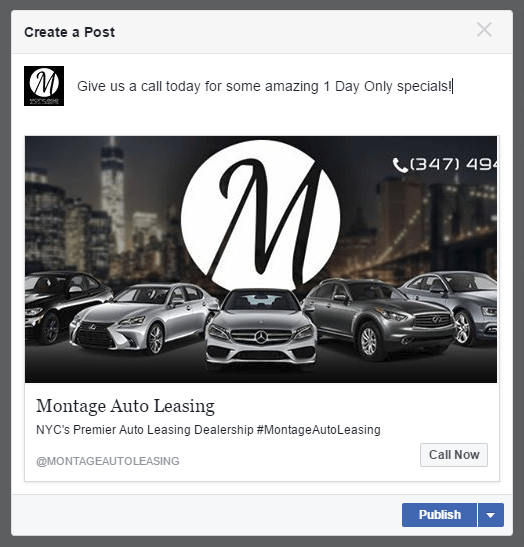 Feel free to click around on the new options to see the way the new post types will appear. I highly suggest you take advantage of these and mix up your posts a bit to ensure that your staying relevant and interesting to your audience.