Wondering why your engagement-request posts are suddenly not performing the way they used to? In an algorithm update today – Facebook has announced that engagement-baiting posts will see a demotion in engagements and reach. This applies to posts that request likes or shares to enter a contest, votes on something, or mere requests to "LIKE this if you're a fan". Take a look at the below example from Facebook.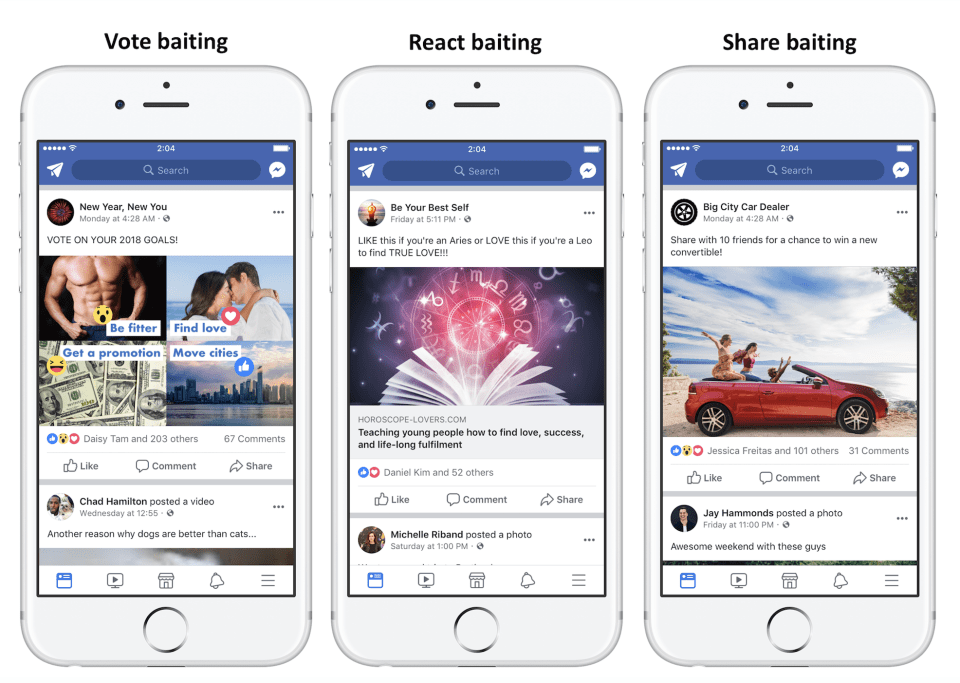 Apart from just having your post seen less, Facebook is also rolling out an algorithm which will penalize pages who frequently use these types of ads. The decrease in views and reach won't happen instantly for these pages – instead the rollout will happen gradually over the course of weeks – which should give you ample time to come up with a new strategy.
The goal behind this all is to foster more organic engagement from people – the problem is a lot of people don't really engage on Facebook on their own. Think about it – how many times do you engage with a post while scrolling through Facebook. More and more people turn to Facebook Pages for news & entertainment, and little of this brings around much engagement. Breaking news stories will garnish some likes & comments, however  what are small business owners expected to do? In the past – asking for engagements was the best way to actually get some engagements.
I'm curious to see what people will come up with to try to garnish engagements on their posts as this new algorithm rolls out. If you have any ideas – leave them down in the comments section below.