Instagram is a great platform for business owners to take advantage of and market directly to their customers and followers – much like Facebook. However unlike Facebook Instagram never had business-centric options like business profiles and business-level analytics … until now. Instagram has announced, finally, the launch of Instagram business profiles, and business tools.
First up – let's talk about business profiles. Instagram business profiles will be completely free, and will let you be recognized as a business on Instagram. A business profile will be able to offer 3 contact button choices as-well:
Now once you have your business profile, you get access to Insights and Promotions. Insights are essentially analytics, showcasing information about your followers and posts. Promotions let you quickly turn well-performing posts into sponsored ads from within the Instagram app.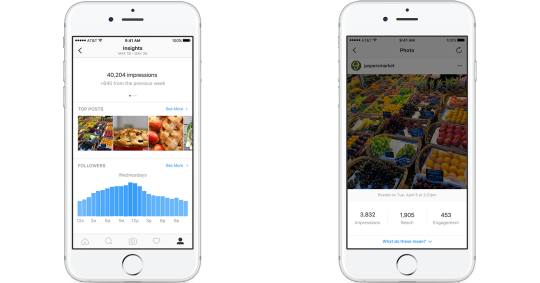 The new Promote feature is a great add-on for business owners, since in the past sponsored Instagram ads were only available via Facebook Ad Manager – and the process wasn't very intuitive for first-time users. This should make it much easier for small business owners to step up their Instagram marketing with some sponsored posts. I am curious to see if the targeting available within the Instagram app will be as strong as it is via Ad Manager. Instagram states that you can select a custom target audience, or let Instagram suggest the targeting for you – however until these tools roll out we won't really know.
The new business profiles & business tools are rolling out for US, Australia and New Zealand users in the coming months, with a global roll-out expected by the end of the year.