Snapchat has been working hard on developing new marketing tools for their platform. After-all with just 7% utilization across most online marketers – something had to be done. The introduction of OnDemand Geofilters was a great start, and now Snapchat has rolled out the ability to attach links to your snaps!
Snapchat previously allowed only paid advertisers to utilize links within their snaps, however as of now this feature is rolled out for everyone. Simply tap the new paperclip button in the vertical menu. If you don't see the button, make sure you've updated your app to the latest version.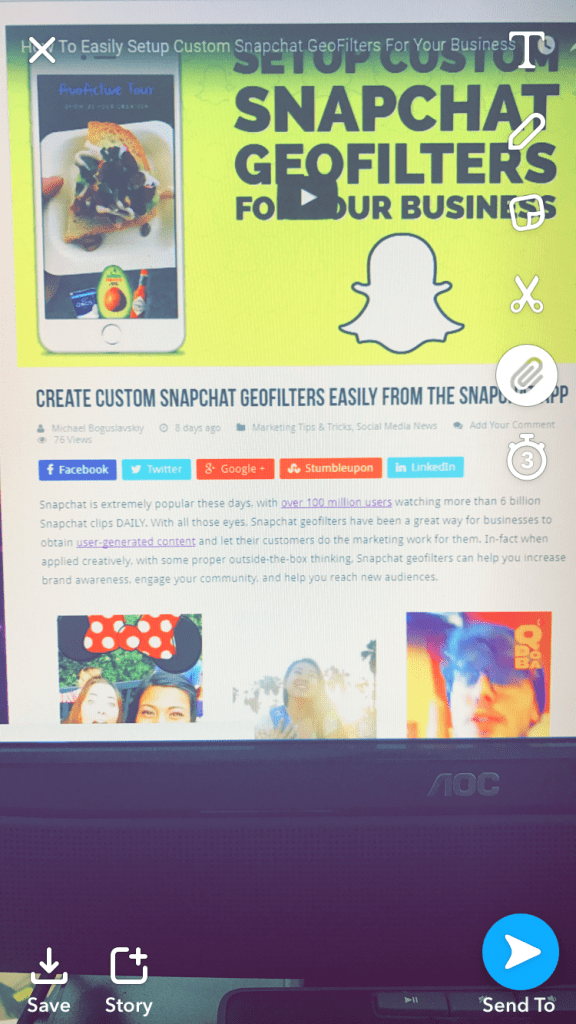 From here you can enter any URL you wish to attach to your snap, or select from a list of previously used links.
There are some restrictions to the links you can share, for obvious reasons. Furthermore links can be reported by other users – so make sure your using this new feature properly.
Combine these links with some custom ondemand geofilters and your Snapchat marketing campaign is well on its way!