Twitter is pretty focused on expanding their reach and bringing the power of real-time news to as broad of an audience as possible, as evident by their latest deal with Google to showcase real-time tweets in search results. During this weeks Twitter Q1 2015 earnings conference Twitter CEO Dick Costolo revealed news of yet another new partner: Apple.
And finally, we are also working with Apple to surface great Twitter content and accounts directly in Spotlight Search on iOS and OS X, that also makes it easier and quicker to find great things on Twitter.
Truth be told – this is actually kind of old news however I bet most of you never even knew about it. See ever since Apple launched iOS 8 back in September of 2014 their Spotlight search had the ability to search through tweets, in addition to a wide array of other sources. To be honest I didn't even realize it myself until Dick Costolo mentioned it and I went and tried searching for a specific hashtag on my iPhone 6.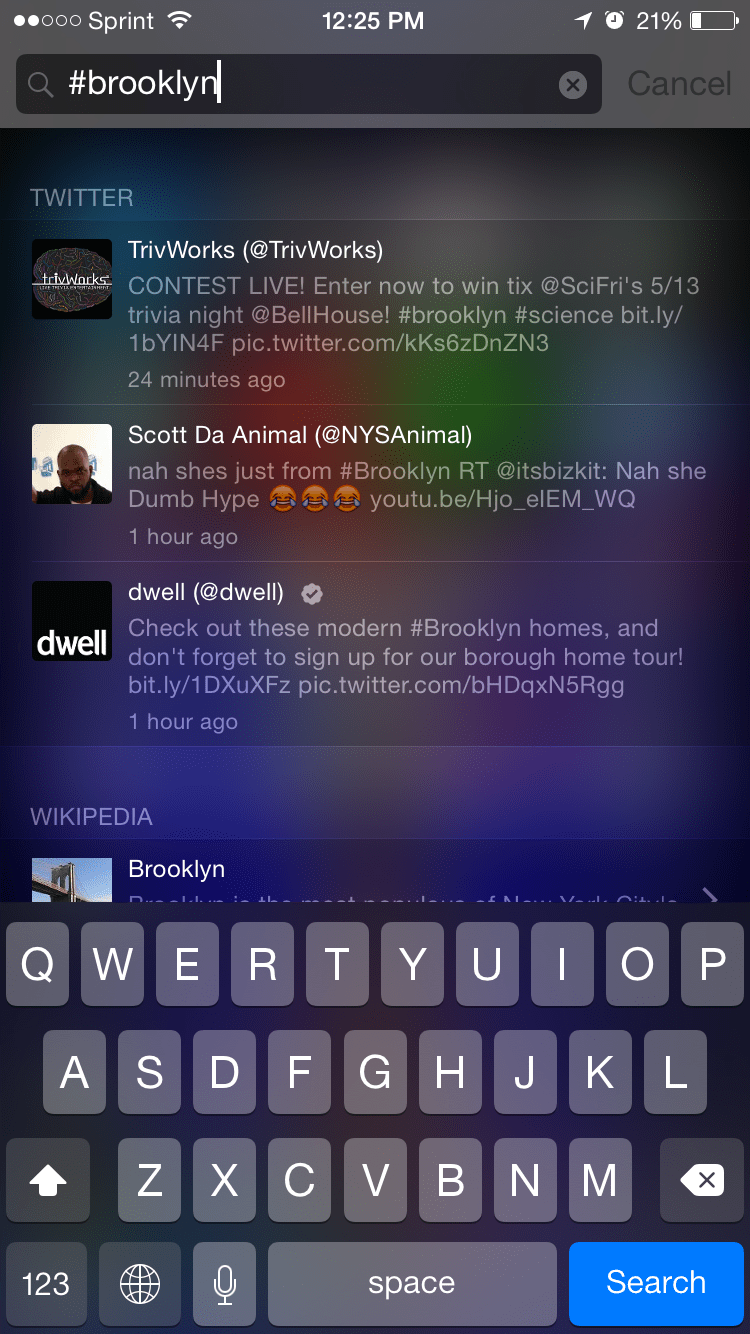 The same concept applies on Mac OS X devices also. Simply add a hashtag to your search and you'll see the latest tweets for that hashtag.