When it comes to using Twitter for business or marketing purposes – sharing just the right content at just the right moment is absolutely key. A hot Twitter topic can gain tremendous popularity within mere minutes and be forgotten about an hour later. Keeping up with all of that content at such a fast pace used to be quiet the hassle – however Twitter's new tool Curator aims to simplify all of that.
Curator was built to allow media publishers to search, filter and curate Twitter content that can then be displayed on web, mobile and TV. Those who have been testing Curator have seen strong increases in audience engagement, participation and attention.
Using Curator publishers can create custom queries with keywords and hashtags to allow them to find the perfect content. Furthermore they can narrow these results down using follower counts, tweet locations, and much more.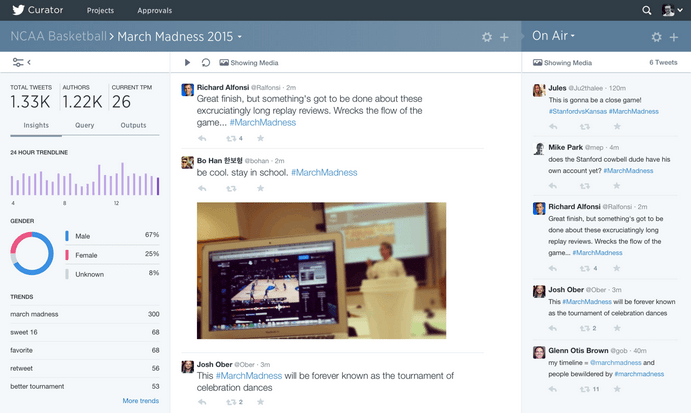 Curator is currently available for free for any news organization, production company, broadcaster, government offices, and concert venues. Request your access here.