As of right now you no longer favorite tweets on Twitter, you like them. Twitter has rolled out a new heart shaped icon which replaces the old favorites star, and as of now favorites will be called likes.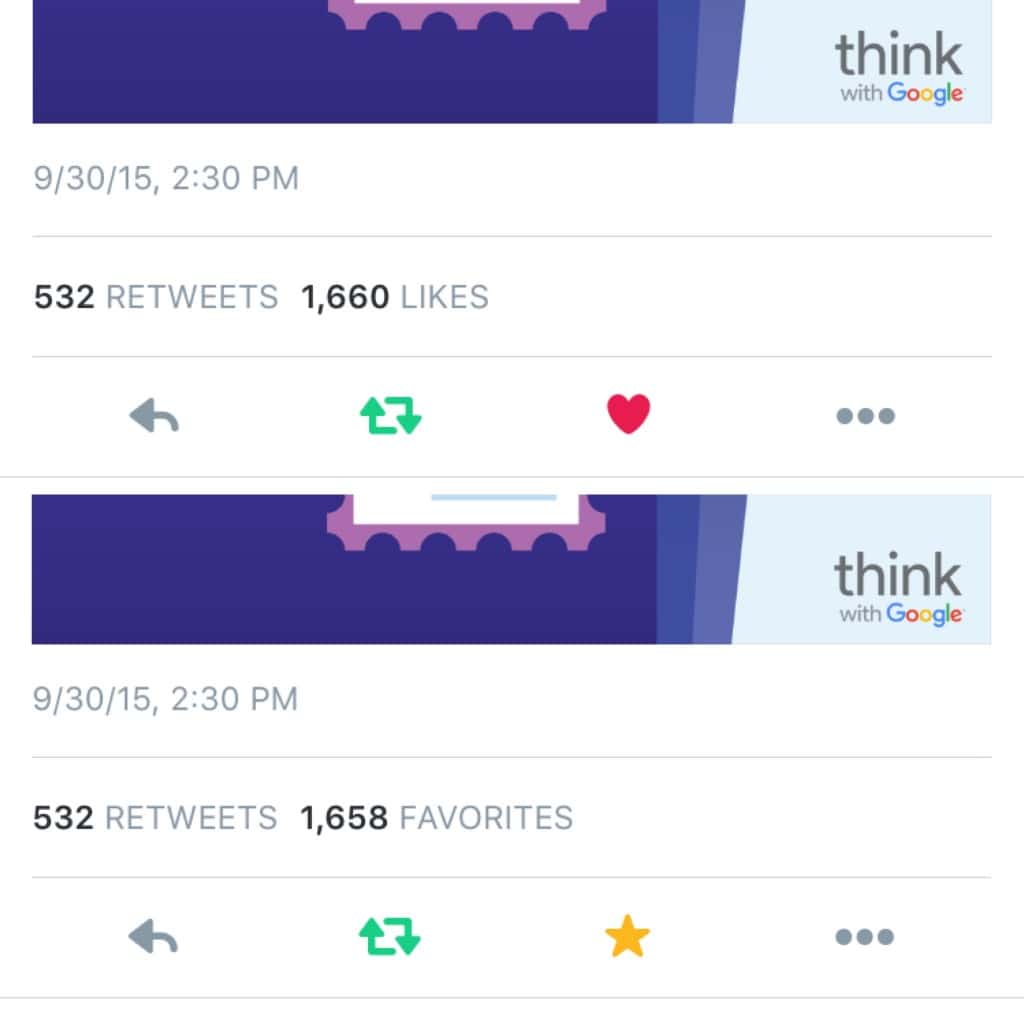 You might like a lot of things, but not everything can be your favorite.
The new hearts icon has rolled out on Twitter for iOS and Android, twitter.com, TweetDeck, Twitter for Windows 10, and on Tweets across the Internet, as well as on the Vine Android app, iOS app and website.

You can say a lot with a heart. Introducing a new way to show how you feel on Twitter: https://t.co/WKBEmORXNW pic.twitter.com/G4ZGe0rDTP

— Twitter (@twitter) November 3, 2015