Twitter has just began the roll out of their new Quote Tweet functionality – available currently for iPhone and Web users only. The new update allows you to say more within each quoted tweet you send out. Twitter users now have the ability add 116 characters worth of their thoughts on top of the 140-character limit of the quoted tweet.

Say more with revamped quote Tweet! Rolling out on iPhone and web, coming soon to Android. https://t.co/Bcl3E859ne pic.twitter.com/fioAPPi0nW

— Twitter (@twitter) April 6, 2015
iPhone users who just updated to the latest version of the official Twitter app for iOS can try the new functionality right now. Simply tap on the Retweet icon, then tap on Quote Tweet, a comment and tap the Tweet button.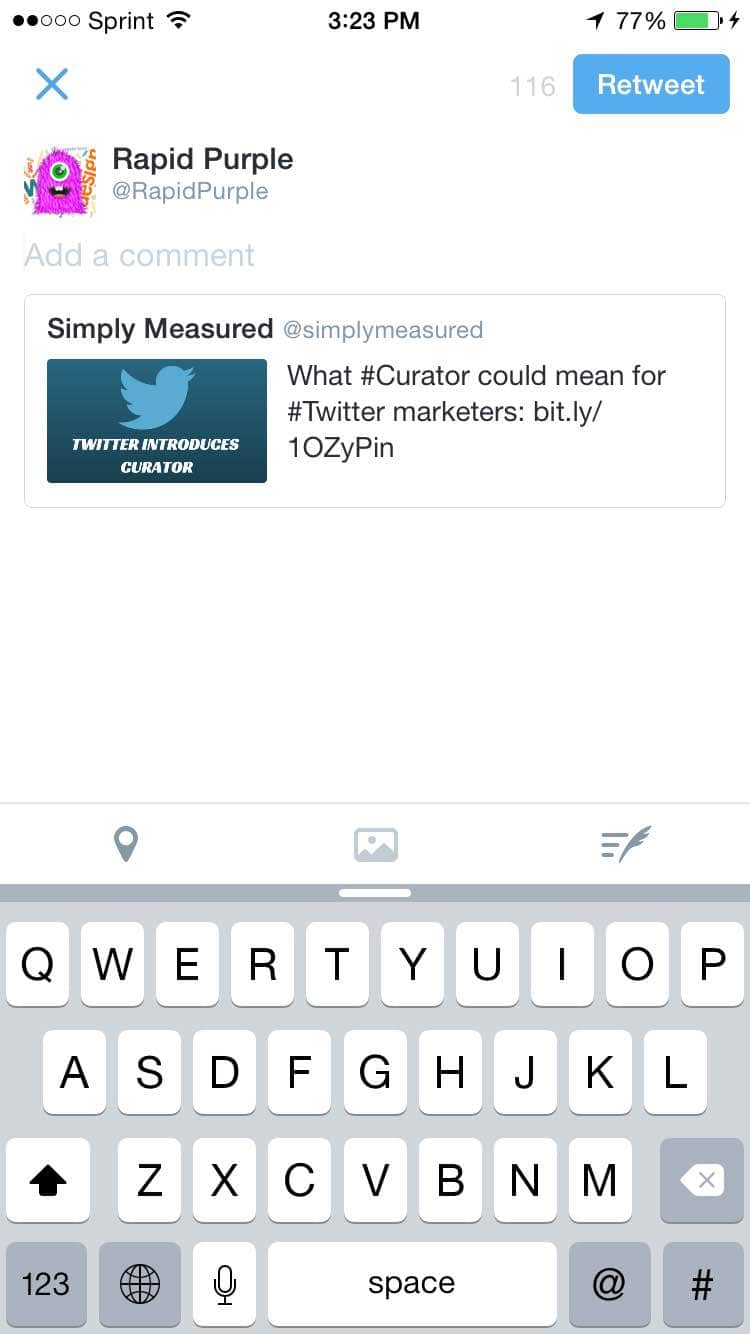 To quote a Tweet from the Web, simply hover your mouse cursor over a Tweet, click the Retweet icon, write what you have to say in the comment box that pops up, then click the Tweet button.
Android users will have to wait a little longer for the new Quote Tweet functionality to be implemented in the official Twitter app. In the meantime, you can test it right now on your iPhone or on the Web.