You may agree that one of the main characteristics for a modern website is its responsiveness. You'd hardly find somebody in a big city who doesn't have a mobile phone, a tablet or a laptop. Sometimes they have all of the above. Together with a much faster Internet connection, responsiveness is becoming an integral part of web design. Furthermore Google and Bing have made it evidently clear that a mobile friendly website is key when it comes to properly ranking you're website and ensuring a quality experience for you're visitors – regardless of the device they may be on.
Taking into consideration the need for a clean, responsive, and beautiful website – and combining that with the importance of a business having an online presence – I have decided to launch a new section on Rapid Purple which will feature new premium and free website templates. 
Speed offers a clean design that is not overloaded with a huge amount of elements – making it a perfect fit for any corporate website. It has all the options necessary for a great visual impact – 4 gallery scripts carousel, slider, isotope, accordion etc. There is a blog page, where you can write about interesting news and promote the services of your company.
If you are looking for something sweet and tender, then this responsive WordPress theme is for you. Designed primarily for wedding-related websites, it can be easily modified to suit your business needs. It includes Testimonials, Decoration Ideas, Newsletter Sign-up, and custom buttons for you to promote your services better.
Take a look at this WordPress theme developed for medical and health care business. Thanks to a fully responsive design this template will easily adjust to any screen resolution. Easy-to-manage customization process lets you make any modifications in a few minutes.
Orbus is a great multi-purpose, responsive, WordPress theme. It was created to fit any kind of business and is feature-packed with the latest web design elements. The well-balanced design is supported with  grid galleries, a full-width header slider, buttons and icons with hover effects. 
Any automotive business would appreciate this great, responsive, WordPress template. This theme is stuffed with the most popular options such as Parallax scrolling and Lazy load effects – giving your business a modern online presence.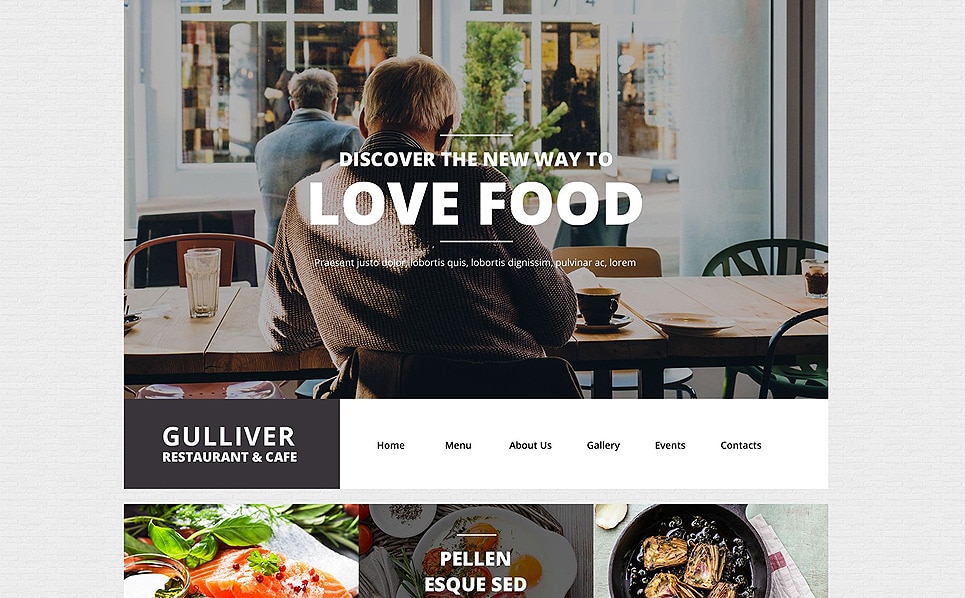 The Gulliver WordPress Theme will be the best choice for any food-related services. You could own a restaurant, cafe or bar and will need a few hours and little effort to customize it according to your requirements. There is a gallery option, where you can embed the pics of your dishes, and a Google map to show your exact location.
 You're a creative person and want your works to be published on the web? Opt for this incredible responsive WordPress template especially built for art galleries. A user-friendly admin panel will enable you to make everything fast and easy and without asking for a third- party help. Since the design is 100% responsive, your artwork will stay will be rendered beautifully on any modern device.
 This photo-oriented WordPress template for exterior design is fully responsive and easily customizable. Its functional and elegant layout contains all the elements of modern web design as full-width photo backgrounds, ghost buttons, transparent info blocks on the home page etc. For a better interactive effect, an audio and video player is mounted.
Want an online CV looking fashionable and having cool features? Pay attention to this responsive WordPress theme with a minimal and clean layout. A full-screen slider and mega menu will help to navigate easily throughout your website and find all the necessary information in a few clicks.
Check out this premium WordPress theme, if you are looking for a neat and professional look for your future website. It will be perfect for language courses, university or college websites. A handy dropdown menu and social media icons in the header will let your visitors reach the needed info in a few seconds.