Adobe & Dropbox have announced a new partnership this week allowing Dropbox & Adobe Acrobat to integrate together. In turn you get the ability to manage, edit, and share your PDF files anywhere and at anytime. Here's a breakdown of what the Adobe & Dropbox integration make possible:
Highlight, annotate, and edit your PDF documents and all edits will be automatically synced to your Dropbox account.
Have access to the PDF files stored in Dropbox across desktop & mobile devices using Acrobat DC or Acrobat Reader.
Easily share your most up-to-date PDF files and collaborate with other users all while syncing all changes to Dropbox.
That's the idea behind our new partnership with Adobe. We want you to be able to collaborate with PDF files on Dropbox in as few steps, clicks, or swipes as possible. Ultimately, we want you to be able to work with any kind of file easily, from viewing to editing to sharing. Our collaboration with Adobe, the inventor of the PDF, is the next step in this process.
Right now you can just update your Adobe Acrobat DC app to the latest version and you'll be able to add you're Dropbox account and take advantage of the new features. Simply launch the Acrobat DC app, click on the Home menu and select Add Account underneath Storage. You'll see the Dropbox option there.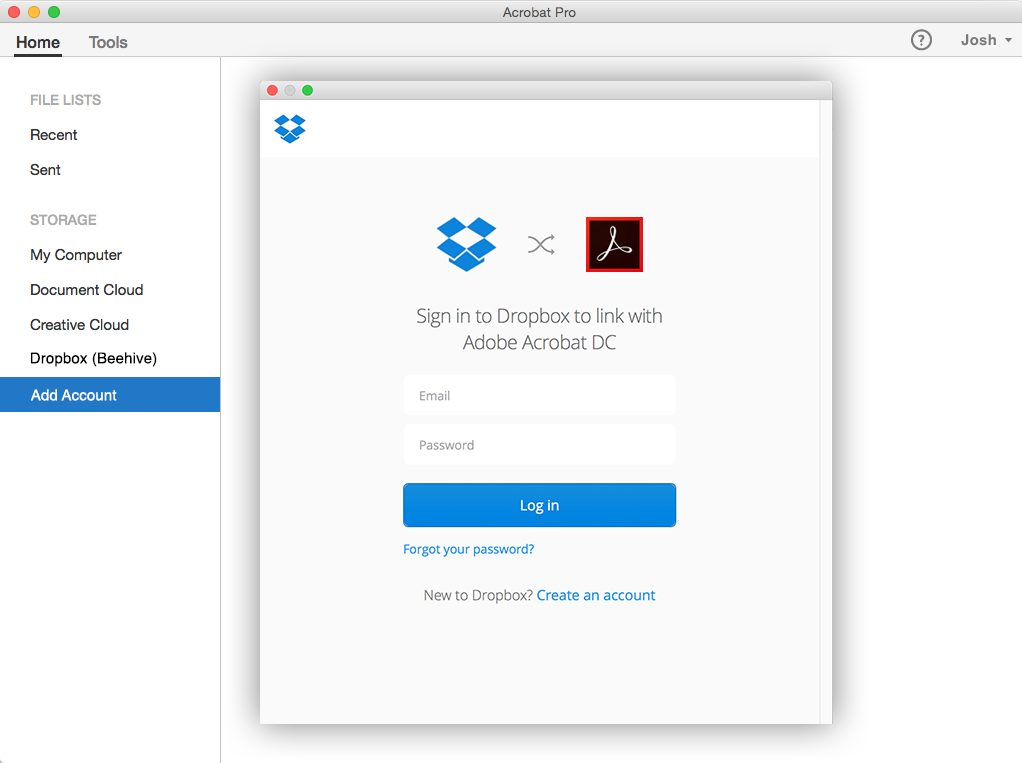 iOS support is set to be released within the next few months, and Android integration's are scheduled for 2016. The integration works across all levels of Dropbox accounts as-well, covering Dropbox Basic, Dropbox Pro and Dropbox for Business accounts.