When it comes down to website security, something as simple as a slight out of date script can cause absolute havoc to your entire online presence – and with that in mind Mozilla has released Observatory – a new tool which aims to provide free website security scans so that webmasters can assess their own security . Observatory works by performing a series of tests, checking things like HTTPS, public key pinning, and various XSS protection settings. Your website is then graded from A+ to F.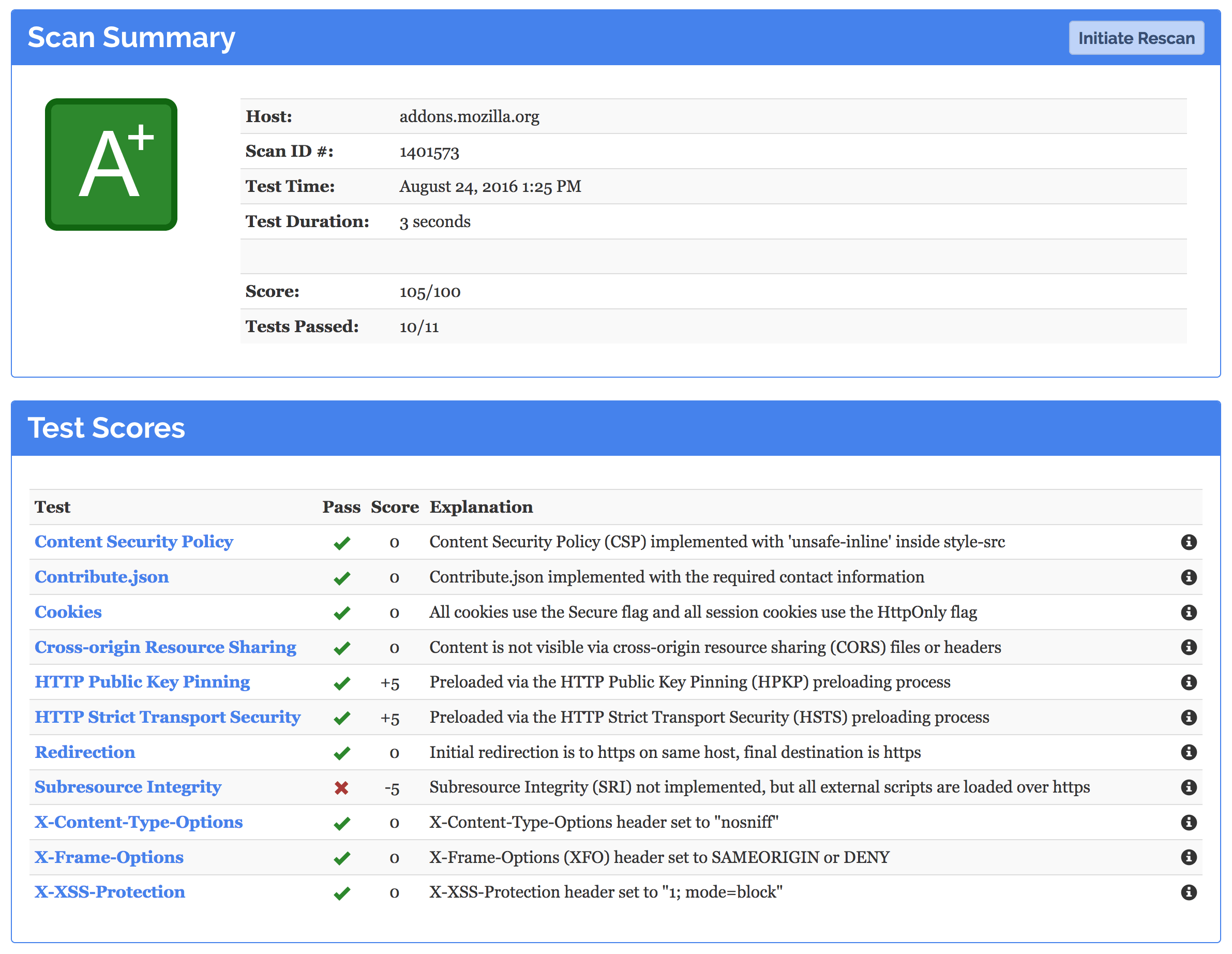 If your website failed, don't feel too bad. So far 1.3 out of 1.4 million sites scanned, including some of the most popular sites in the world, are not leveraging modern security advances, according to a blog post by one of Observatory's developers. In fact – Mozilla failed the test themselves with several of their websites.
Scan your own website here – and then follow the different links to ensure optimal security settings for your website.