Earlier on in the week Microsoft rolled out their latest Windows 10 preview to Windows Insiders which includes the new Project Spartan browser. Now considering this is a preview Project Spartan isn't complete yet and as such doesn't have all the features yet – however there's still plenty of awesome things to play around with.
First off the integration between Spartan and Microsoft's personal digital assistant Cortana is available within the new preview; as is the ability to annotate different web pages and share these notes and annotations with a friend or colleague.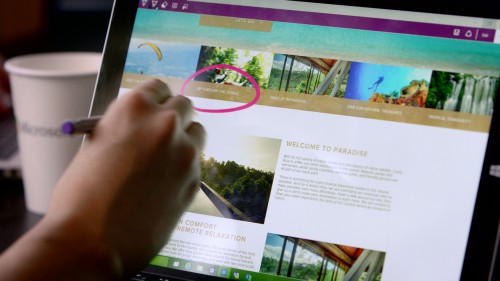 The new Project Spartan browser, which will be pinned to the Windows 10 Desktop task bar, includes only the new "Edge" rendering engine which I wrote about earlier. At the same time, IE 11, which also is bundled with the Windows 10 Desktop, includes only the "Trident" (MSHTML) rendering engine — not both the Edge and Trident ones — and is there for backwards compatibility. IE 11 is not pinned to the task bar in Windows 10 Desktop, but it is still meant to be readily discoverable and usable (and pinnable, if users want to do so).
Download the preview here and let me know in the comments below what you think.