Google has alot of different tools that webmasters should use when it comes to testing their website and ensuring an optimal user experience – such as PageSpeed Insights, and the Google Mobile-Friendly Test. To help simplify things, Google has rolled out a brand new website dedicated to merging together the various Google tests into one single, easy to read report which showcases the following scores:
Mobile-friendliness: This is the quality of the experience customers have when they're browsing your site on their phones. To be mobile-friendly, your site should have tappable buttons, be easy to navigate from a small screen, and have the most important information up front and center.
Mobile speed: This is how long it takes your site to load on mobile devices. If customers are kept waiting for too long, they'll move on to the next site.
Desktop speed: This is how long it takes your site to load on desktop computers. It's not just the strength of your customers' web connection that determines speed, but also the elements of your website.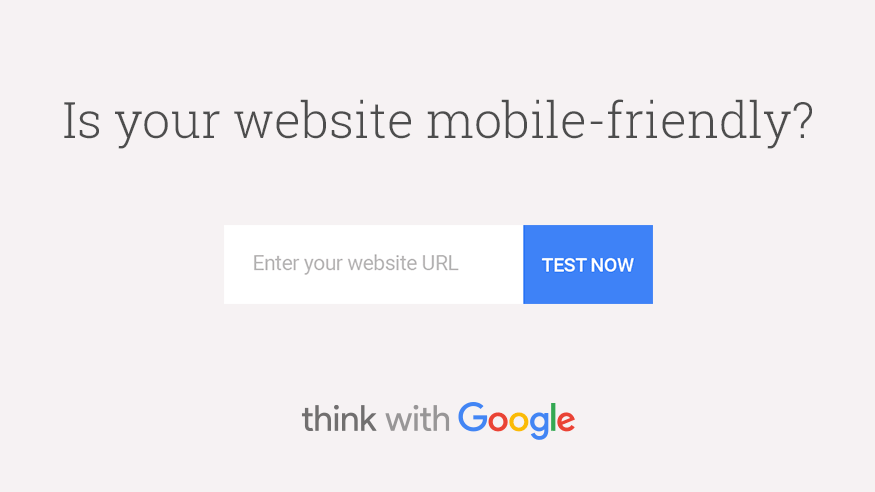 Check out the new tool for yourself here.