Remember back in Elementary school when you used to compete with your friends about who's paper/essay produced a higher reading level in Microsoft Word?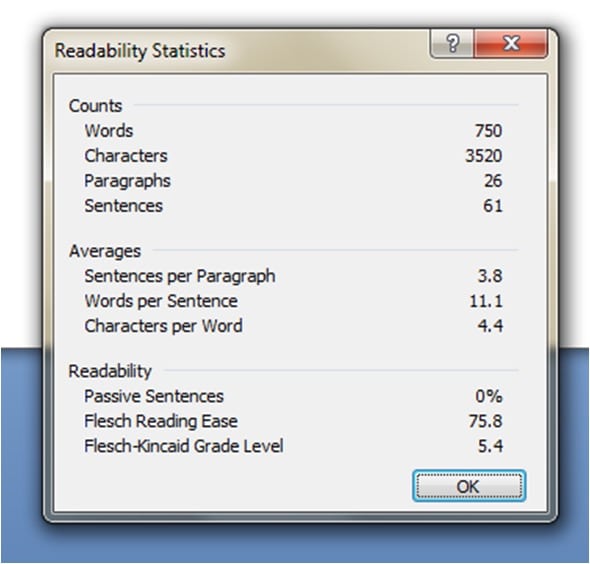 No? Ok so maybe that was just my circle of friends – however modern day bloggers and webmasters should always be weary of the readability levels of their content.
The Readability-Score.com website offers a phenomenal way to determine the readability of any of your content via several different readability formulas, including the Flesch-Kincaid formula I so fondly remember from my school days.
The tool lets you copy/paste in text, or provide a URL to get the content from automatically. Premium members ($10/yr) can also setup readability monitoring alerts for their websites, and check the readability of PDF files.
Furthermore while the entire tool itself is not open source, the formulas used to calculate the various scores is. So check out the actual online tool here, and the GitHub repository here. Lastly don't forget to leave a rating in our webmaster resource directory!